When you're ready to take your smartphone photography to the next level, you should consider taking a photography course. Getting personalized insight from an expert is the best way to get useful feedback you can use to improve yourself.
Here are the best mobile photography classes on the internet!
Why Are These the Best Smartphone Photography Courses?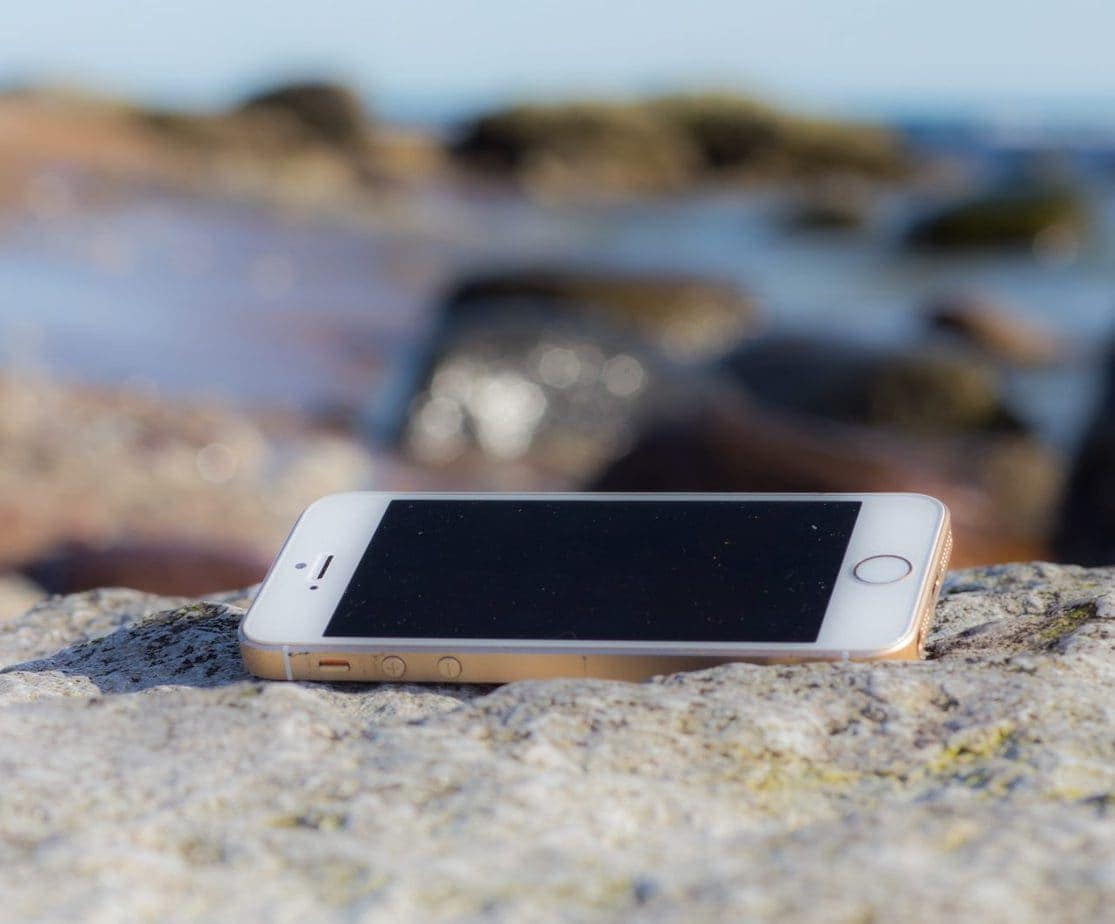 Sometimes just typing in smartphone photography courses or best camera phone photography lessons into Google or Youtube isn't the best method to improve your photos.
Who would've guessed? If those are what you're going with for your searches, chances are you need some help and you need it bad.
Have no fear, though, because these are the top smartphone photography lessons, whether you're an amateur or a seasoned professional.
If you're looking for a more accredited route, then check out this list of the best photography schools around the world.
Remember, narrowing what you're searching for can be helpful too. For example, instead of searching for the best smartphone photography courses, maybe try how to shoot in raw on a smartphone or light painting with my smartphone. The latter searches will bring up fewer options, but they'll surely be more applicable to what you're trying to learn.
Also, you could try to search based on what kind of photographer you are. Do you find yourself capturing loads of landscapes? Maybe you're a portraiture photographer. Remember, the value that you take from them is up to you!
What should I look for when choosing smartphone photography lessons?
First things first, you should know. If you're reading enough of our guides, then you know enough about smartphone photography to know when someone knows their stuff.
Outside of intuition, use these tips to help you choose the best smartphone photography class for you.
The Legitimacy of the Smartphone Photography Class
Make sure whatever source you're using is legit. Chances are, if others are using their ideas and finding success, then you will too!
Followers aren't always the best indication of how high-quality someone's course is. For example, Smartphone Photography Training is definitely one of the best smartphone photography classes, but their Instagram barely has a thousand followers.
Do some reading on the actual website to get a feel for what each course is all about. Usually, the top-rated courses have a press page where they list their accomplishments (i.e., where they've presented, who's published them, and on what platforms they've appeared). Check these pages out and compare your favorite courses when making your decision.
The Audience of the Smartphone Photography Class
To whom are the posts geared? Are they giving a strictly smartphone photography lesson, or do they dabble in other photography as well?
These are questions that you must find answers to before diving headfirst into a course.
The post above is a perfect example of something that, as a mobile phone photographer, you might just scroll past. If you take a closer look, though, there's some pretty good information there.
What you might find is that a professional photographer's courses help your photo composition while a smartphone photography course aids in getting the most out of your camera.
As we've said before, it's all about what you take from it!
The Work of the Smartphone Photography Class
If the instructor can't take dope photos, then chances are they can't teach you to take even adequate ones.
That's just common sense.
Find someone who's photography tastes mesh well with yours so that your newfound knowledge isn't conflicting with your imagination!
The 7 Best Smartphone Photography Lessons
Don't trust random collections of photo tips on Facebook, Pinterest, or Instagram ever again. Why would you when you can take one of the best smartphone photography classes for free!
Professionals teach these photography tutorials. So, be reassured that the information you're getting is accurate.
Do note that some courses are iPhone and Android-specific. Keep that in mind as you browse the top mobile photography courses.
Best Smartphone Photography Course #1 – Skillshare
When it comes to SkillShare, we won't be recommending a specific course to take. Instead, you'll have access to a database of curated classes to find a course perfect for your individual needs.
After all, you can sign up for a month of Skill Share Premium for free and test a whole bunch of different smartphone photography classes! If you've tried SkillShare before and liked it, then consider going Premium to unlock a treasure trove of classes guaranteed to help multiple aspects of your smartphone photography.
Courses vary in length and are taught by a multitude of quality instructors, so you have the opportunity to find one that perfectly parallels what you want.
For example, if you're looking for camera phone basics, social media basics, or editing your smartphone photography, they've got you covered.
Are you part of a team of content creators looking to improve? Try SkillShare with Teams to get access to loads of useful materials.
It is best to find a course with a lot of other students, though, as it is an indicator as to the quality of the course. If you find any courses of particular interest, then be sure to drop the link in the comments!
Unfortunately, this course is iPhone specific. At the same time, a lot of the general smartphone photography tips presented in the course are applicable to all kinds of photography.
If you have an iPhone though, Dale McManus is a professional photographer and videographer that creates super-engaging content. He'll discuss how he developed this ability with you, so that you can get your viewers clicking and sharing too!
He'll discuss the basics to the expert stuff, to include:
Smartphone camera setup (that is, what features should be turned on and which shouldn't)
Smartphone camera features – what they are and when to use them
Photo composition
Macro photography
Photo editing
Do you have questions about what video content to create, how to create it, and everything in between?
Well, this beginner Skillshare course is great for both complete novices and those looking for a mobile videography refresher.
Cielo De la Paz has a moderate following on social media but creates content worth emulating. She's currently doing a 365-day video challenge on Instagram, so be sure to check that out too!
Sean Dalton has 64.4k followers on Instagram and this class has over 14,000 students. So, this Instagram specific smartphone photography guide of his is worth checking out if you're looking to grow your follower count. Sean is extremely good at simply communicating how to take DSLR quality photos on your mobile phone so he'll set you right in a hurry.
He'll discuss a variety of topics in this class, including:
What is lifestyle photography?
Food photography
Basic photography tips
Best photo-editing apps
Fashion photography
Instagram posting tips & tricks
If you're new to smartphone photography and want the best crash course available, then Sean's class is a great investment.
Best Smartphone Photography Course #2 – Moment Lessons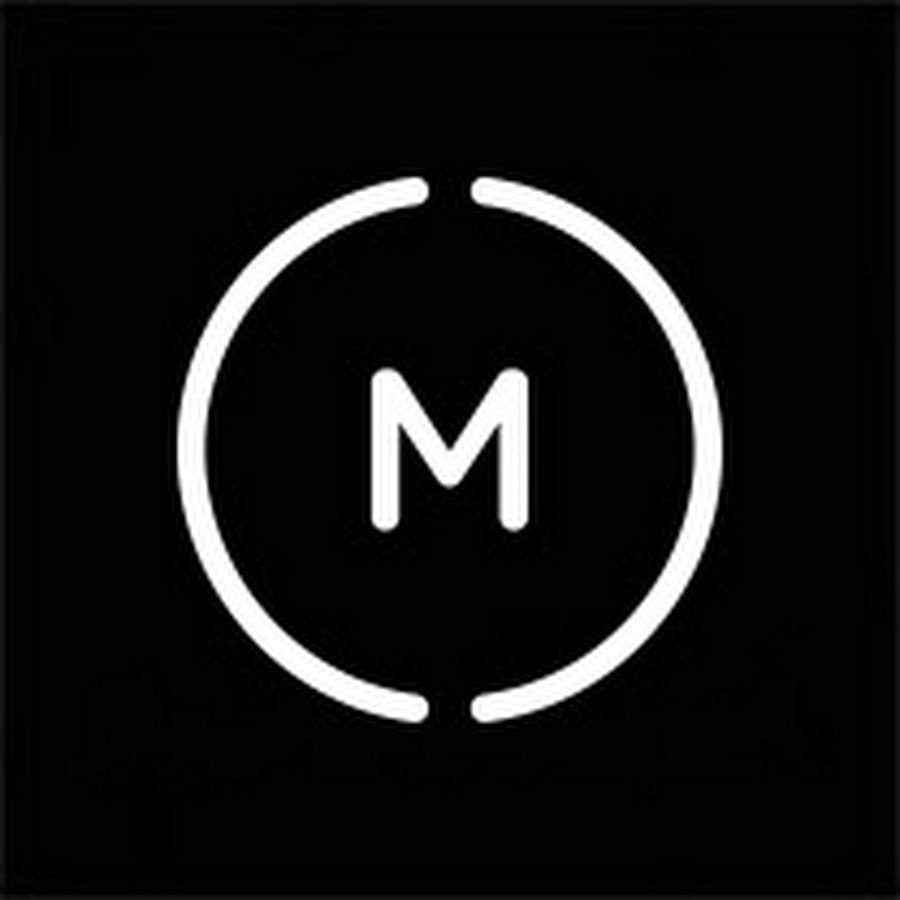 It doesn't matter what kind of content creation you're into, Moment has a lesson for it.
Seriously, they've got guides on:
Basic drone use
Fashion photography
Car photography
Photo editing
Minimalist photography
iPhone photography
Street photography
Mobile videography
Moment's Lessons are taught by professional content creators, specializing in both mobile photography and videography. The courses are also pretty reasonable in price for the quality of what you're getting. Mobile content creation courses range from $25-$150, so there are plenty of price points to choose from.
Andy To is used by Apple when they need to highlight a new release, so it's no surprise that Moment asked him to give a lesson. With your purchase, you'll get segments of lessons that can be done over the course of three hours. Learn about the gear he uses, how he uses it, and how it makes his mobile videography look so professional.
Some of the focuses of the mobile videography course include:
How to ideally frame your videos
Learning what to look for when out on a shoot
Editing, cutting, and splicing videos
Making your smartphone videography looking pro-quality
Andy has 167k followers on Instagram. You can trust him to teach you smartphone videography.
So, this guide is great for both your own smartphone photography portfolio website and for doing product photography for clients. Not only will you get mobile photography tips, but you'll also get access to three commercial photography templates, five pre-sets for product photography, and a five tip wrap-up PDF.
You'll learn how to:
How to get a client as a smartphone photographer or videographer
Plan a mobile photography shoot
Shoot both indoor and outdoor scenes
Photo-edit for products and brands
Share your photography with the world
Joel has 45.8k Instagram followers, so you can trust in his ability to create quality content for social media.
Sam has 743k followers on Instagram, and his page features some truly stunning shots. To have the ability to take a smartphone photography course taught by him is an awesome opportunity. He shoots landscapes, portraits, and everything in between, but his style is seriously unique. Whether it's the perfect lens flare in a portrait or a perfectly placed car driving through a landscape, it seems like every photo has 'it."
While Sam's lesson is only 80 minutes, you'll learn enough in that time to make it worth its price. During that time, you'll go over:
How to read the light for better phone photos
Composition amazing portraits
The apps essential to amazing mobile photography
How to capture stunning landscapes
How to edit those phone photos on your phone
Shooting in harsh light
Oh, and don't forget about that 10% discount to the Moment store that you get too!
Created by Mark James, a self-described mobile phone purist, Smartphone Photography Training has some terrific videos on using your smartphone to its full capability.
We get it – videos are more entertaining than words (don't worry, we're working on it). If you're one of those people that agree with this sentiment, then checking out Mark's work is an absolute must.
His thought process behind the training is that the technology in these new-fangled smartphones takes the technical side out of photography. What's left is all about creativity, which, as far as we're concerned, is what photography is all about.
Smartphone Photography Training is undoubtedly one of the very best smartphone photography courses in our book!
Best Smartphone Photography Course #4 – Moment Trips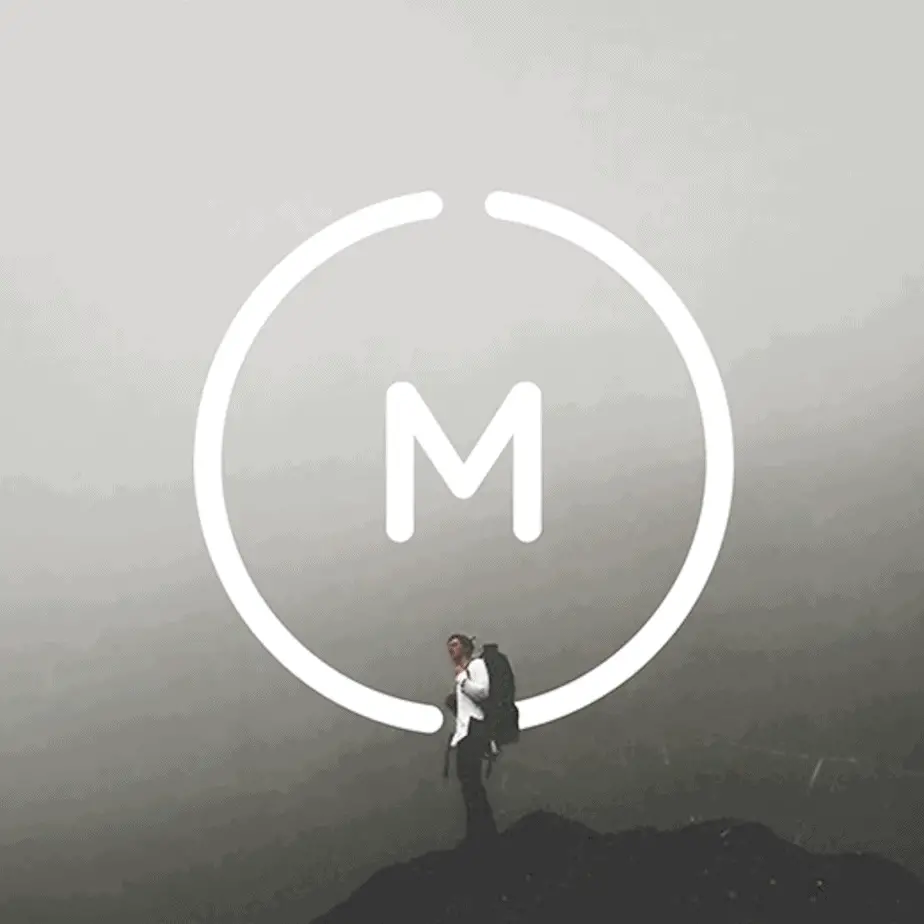 Did you know that you can pay to travel to mind-boggling places to do smartphone photography courses with Moment's experts?
No, I bet you didn't. While they've taken mobile videographers and photographers on over 50+ trips, some of our favorites include:
An 8 Day/7 Night Greenland Photo Tour where you sail down the glacial coast & into uncharted waters
 A 6 Day/5 Night Canadian Rockies Photo Tour where fly over mountain lakes and snowy peaks
 A 7 Day/6 Night Thailand Photo Tour where you explore ancient temples and wild jungle (visits to Bangkok and Chiang Mai)
If you really want to embrace the content creator lifestyle, then one of Moment's Trips is a great investment. Some great options leaving soon are listed below.
Moment Trip #1 – Faroe Islands Photo Tour with Meaghan Bourne (@mlbourne) and Chris Poplawski (@chrisroams)
5 Days, 5 Nights
Avaliable Dates Include: Sep 21st – 26th, 2020 & Sep 28th – Oct 3rd, 2020
Visit the Faroe Islands – an archipelago of islands in the North Atlantic – and hike breathtaking mountains, walk along treacherous cliffs, and get some killer content while you're at it. While on this trip, you may not see a lot of people but everything you'll see will rival any landscape you've ever experienced.
As always on a Moment Trip, you're accompanied by killer guides and teachers. This trip to the Faroe Islands is no different. Both Chris Poplawski and Meaghan Bourne frequently work with landscapes and will expertly get you shooting them too in no time! Moment has done the trip before, so you can be sure all the best shots are mapped into the itinerary.
This Moment Trip may be of particular interest because of its duration – it's ideal for those that can't take off a lot of time for work.
The Moment Faroe Island Trip Includes:
5 nights hotel (price per person, based on double occupancy)
Entrance to all activities
Transportation to/from the airport and throughout the Faroe Islands
Both photography and photo-editing lessons
Discount from the Moment shop
3 awesome meals a day (does not include breakfast/lunch Day 1)
The Moment Faroe Island Trip Destinations:
Gasadalur
Saksun Village
Sørvágsvatn
Sandavagur
Gjogv
Mt. Klakkur
Kalsoy
Klaksvik
Bour
Vidoy
Drangarnir
Moment Trips #2 – Kyrgyzstan Photo Tour with Tristan Bogaard (@tristanbogaard) and Belén Castelló (@belletoscan)
8 Days, 7 Nights
Available Dates Include: Sep 21st – 26th, 2020 & Sep 28th – Oct 3rd, 2020
Chances are you have no idea where Kyrgyzstan is, but Moment doesn't care. The country sits at the foothills of the Himalayas, so be ready to see mountains like you've never seen before. Did you know that Kyrgyzstan sits on the Ancient Silk Road?
Be ready to dive into the unique culture of Kyrgyzstan too. The traditional roots of the country are on full display, through the whole of the trip. While the country is still new to the idea of tourism from foreigners, former visitors to Kyrgyzstan rave about the hospitality almost as much as the breathtaking landscapes.
You also have a unique opportunity with this Moment Trip to add a half day camera course taught by one your journey's guides. For $400 you can go deep into the nitty-gritty of the specifics of your camera, shoot with the guide and get immediate response and recommendations, have two meals, and a nice place to sleep in Bishkek.
The Moment Kyrgyzstan Trip Includes:
3 nights hotel (price per person, based on double occupancy)
4 nights yurts/hotel (price per person, based on double occupancy)
Entrance to all activities
Transportation to/from the airport and throughout Kyrgyzstan
Both photography and photo-editing lessons
Discount from the Moment shop
3 awesome meals a day
The Moment Kyrgyzstan Trip Destinations:
Konorcheck Canyon
Kaldamo Pass
Tulpar Kul
Song Kul
Sulayman Too
Bishkek Bazaar
So, if you don't have an iPhone, we're sorry, but this isn't relevant to you. On the flip side, if you do some reading through iPhone Photography School's website, you may just be convinced to make the change.
This site is fantastic – from the information on the blog to their unveilings of new technology to their in-depth tutorials, iPhone Photography School is top class.
Oh, and if you want to share your photos with other aspiring smartphone photographers, then you can do that too.
An absolute no doubt inclusion in our best smartphone photography courses list.
Best Smartphone Photography Course #6 – Anubhav Roy
So, unfortunately, there is no website for this guy.
On the other hand, for those of us who are visual learners, Roy's YouTube presence can be an invaluable tool for better our smartphone photography.
The videos are presented engagingly and keep the viewer interested throughout. You'll be inspired to take photos after you finish, and chances are – as a result of your newfound knowledge – you'll take some great ones too!
He has almost 170,000 YouTube subscribers for a reason. It's worth noting too that videos are updated frequently and on a variety of topics within the smartphone industry.
Check him out. Even if you aren't interested in learning smartphone photography from a video, you may just find that this guy changes your mind.
Best Smartphone Photography Course #7 – Professional Photographers (like Peter McKinnon for example)
So these guys make their money with their fancy cameras. They're making advertising money from the likes of  Canon, Nikon, and Zeiss to promote their products positively.
This promotion means that they're going to rag on smartphone photography.
So, if you're going to use them as a resource to better your smartphone photography, then you'll have to keep this in mind – first and foremost.
At the same time, photography tips are pretty much the same regardless of if you're using a $3,500 DSLR camera or a smartphone camera.
You'll have to pick and choose tips and tricks that apply to smartphone photography, but the needles that you'll find in the haystacks are undoubtedly worth a little hard work.
The Gist: The Best Smartphone Photography Courses
So, now you have some additional sources of knowledge and inspiration as you continue on your smartphone photography journey. At the same time, we also have a little more additional wisdom to pass on to help cut through the B.S. (because, well, there's always B.S.).
Take every piece of information you get with a grain of salt (yes, that means even what you get from us at Photos with Phones). While both we and our competitors can make blanket declarations regarding smartphone photography tips, the fact of the matter is every photographer is different.
Keep what you've learned in the back of your mind, and you'll surely take better photos.
On the other hand, these tips and tricks are more guidelines than actual rules.
So, use them as such.