Are you a photography teacher confounded with how to teach your subject in the age of Coronavirus? Teaching photography remotely is tough, but most of your students have smartphones, correct? You may be surprised to hear that chances are that their phone takes better photos than the class camera does.
If you're dealing with teaching remotely in 2020, then you have to adapt; photography instructors are no different. Fortunately, they have a step up on other teachers as their students already possess the tools necessary to continue their learning seamlessly.
How to Teach Photography Remotely in 2020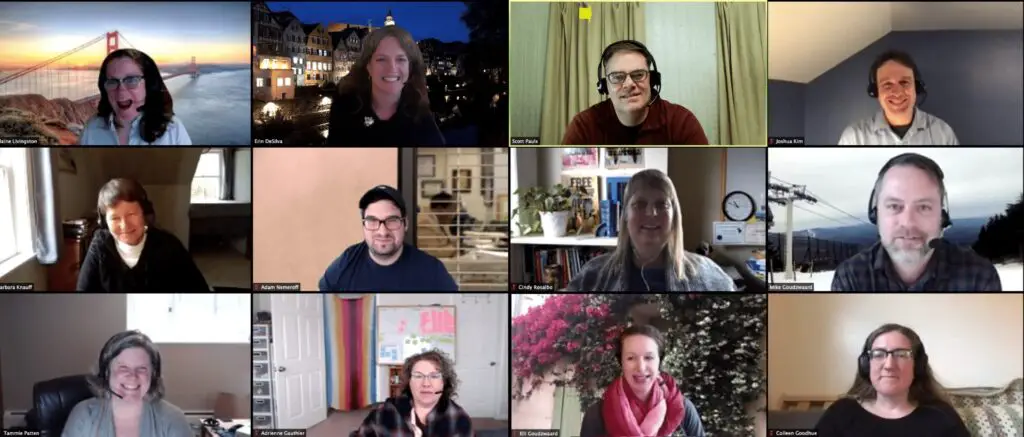 Your first step is to embrace the smartphone. I get it; the purist in you is fighting this with every fiber of its being. I empathize, as there are things that I have a purist mentality about too. When it comes to music, for example, old blues tunes – the stuff that inspired the Rolling Stones, Eric Clapton, and The Beatles – have a certain effect on me. As such, I feel about Muddy Watters, Howlin' Wolf, and Little Richard similarly to how you are certainly feeling right now about your trusty old DSLR.
While I could spend the rest of my life listening to nothing but 50s Chicago blues and blasting modern music, I would hamper the growth of my music taste, right? As impressive as Muddy Watters was with a guitar in his hand, Keith Richards added to the collective knowledge of blues musicianship in a way that Watters did not – through new and popular music.
Similarly, as impressive as Ansel Adams was, at this point, Peter McKinnon surely deserves to be mentioned in the same breath. The latter is undoubtedly the pinnacle of photography – the father of modern photography in the minds of some. The former, on the other hand, is a fad – just a content creating social media influencer. At the same time, the Beatles were lauded by many as just a fad. Where are they now?
The Beatles didn't replace anything – they reimagined it without reinventing it. They made the music that came before them obsolete, but that music didn't cease to exist. Instead, it just became more niche. The same phenomenon is going on today with $3,000 cameras and the smartphone in your pocket. Traditional photography will never die, but the snowball effect of smartphone photography cannot be stopped either.
So, as a remote photography teacher in 2020, the best thing you can do for your students is to teach them to embrace this fad.
Professional Smartphone Photography
I am not saying that any photo taken on a smartphone is professional just as you wouldn't say any photo taken on a point and shoot camera is professional. But, you can take professional photos on both if you know what you're doing. 2020s newest smartphone cameras have come a long way, and today you can absolutely produce professional-quality images from your mobile phone.
The question is how. The native camera app on any phone isn't conducive to enough control for professional-level results. But, there are plenty of both free and paid apps that provide the necessary additions to make teaching photography remotely a breeze.
Come to think of it, are your students even using full manual control? Or, are they using auto-focus and exposure while focusing primarily on composition? Well, regardless of which style of teaching you're using, we've got an app for it.
If you want to learn more about smartphone photography, then check out our favorite courses.
2020s Apps for Professional Photography
If you're familiar with Adobe, then you're familiar with Lightroom. While the desktop version of the app requires an Adobe subscription, the mobile version does not. Perhaps the most appealing part of the Lightroom Mobile CC app though is the full bevy of manual controls it gives you when taking photos.
The Lightroom Mobile App is the only tool outside of a phone that's necessary to teach photography remotely in 2020 as it packs all of the necessary punches in one user-friendly app. Did I mention that the app is available on both the Play Store and iOS Store? Whether you have a classroom of students that are knowledgeable about photography or not, the Lightroom Mobile CC app can be utilized for any or all of your needs.
Features:
Integration between all devices
Adjust tone and color simply with sliders
Crop and adjust with ease
Selective editing capability
Presets and profiles are numerous and varied
Simple geometry aids
Impressive photo editing tools
Manual photography control
Perhaps you've got a more advanced photography class where you focus on more technical aspects of the trade. Well, the Moment Pro Camera app will give you the same controls as the Lightroom Mobile app, but with some impressive additions. If you think of Lightroom Mobile as a Toyota Corrolla, then the Moment Pro Camera app is the Toyota Highlander. It just has more of everything you want.
The downside of the Moment Pro Camera is there though, just as with the Highlander. You'll have a shinier product, but both the initial and continual operating costs are higher. While there's an initial purchase for the app, it's not unreasonable at five dollars. Unfortunately, to unlock the full power of the app, you'll have to make additional purchases. It is worth noting that Moment is no longer updating its Android app.
Features:
Focus peaking and Zebra stripes
RAW and TIFF files
Full Manual Control (shutter speed, iso, exposure, focus, and white balance)
Burst mode
Impressive videography controls
Add Timelapse and Long-Exposure capability for a nominal cost
Teaching Photography Remotely in 2020 – Can it be done?
If you go into this year bummed about your students not having access to traditional cameras, then it's going to be a rough one. If, however, you lean into the skid, then you may find yourself pleasantly surprised.
The skills of photography are the same no matter the camera – when teaching photography remotely in 2020, be sure to keep this in mind. At the end of the day, your student's improvement is most important, right? They'll improve because they have the means with which to practice in their pockets all the time.