If you purchase a Moment lens, then you must also buy a way to mount it. While Moment makes dedicated cases for mounting their lenses to iPhones, Pixels, and Galaxy S-Series smartphones, the rest of us are left wondering, "what about us?"
However, with the Moment M-Series Lens Mount, you can mount a Moment lens to any device (tablets and laptops included). The issue is, reviews of the Moment Lens Mount aren't very good. So, we decided to pick one up to see if it's a viable option for mounting Moment lenses.
If you're here for the short answer, here it is. Yes, the Moment Lens Adapter is good for attaching Moment lenses to budget smartphones. If you're willing to read a little more, though, you'll see there are some caveats.
In the video above, I mounted all of my Moment lenses to my Samsung Galaxy A32 with 5G after doing substantial research on the lens mount. I knew going in that I would leave the lens mount attached to the best lens on the phone and that I was not going to shoot without a case on my device. I would vehemently recommend others to do the same when shooting with the Moment M-Series Lens Mount to help with realistic expectations.
I found the Moment M-Series Lens Mount to be frustrating to keep straight while switching the Moment lenses as the bayonet mounting system requires you to twist the lens 90-degrees, and that motion moved the mount. It wasn't overly tedious to fix, but I also wasn't in a rush. I can only imagine how I would've felt if I was on vacation or shooting for a client.
It is nice, though, to have the option to mount Moment lenses to the front camera.
While readjusting the mount every ten minutes was annoying, I did not find the image quality to be negatively affected by the Moment Lens Adapter. Several negative reviews on Moment's website noted blurry images and the like, and I have to contribute that to user error after testing this accessory.
Should You Buy The Moment M-Series Lens Mount
Yes, but only if you have to.
Another common negative review I saw on Moment's website was that the mount didn't provide satisfactory results for devices like the Galaxy S21 or the iPhone 12 Pro Max. The moral of this story is that if you can buy an M-Series Phone Case, you should buy one. Heck – even if you buy a BeastGrip Pro, it'll come with the necessary tools for mounting Moment lenses, and it's better than the Moment Lens Mount (though it is significantly more expensive).
This Moment Lens Mount is for those that don't have the option to purchase a phone case. If, after reading this article, you decide to buy a Moment M-Series Lens Mount when you could buy an M-Series Phone Case, then you deserve what's coming for you.
What About Moment Lenses?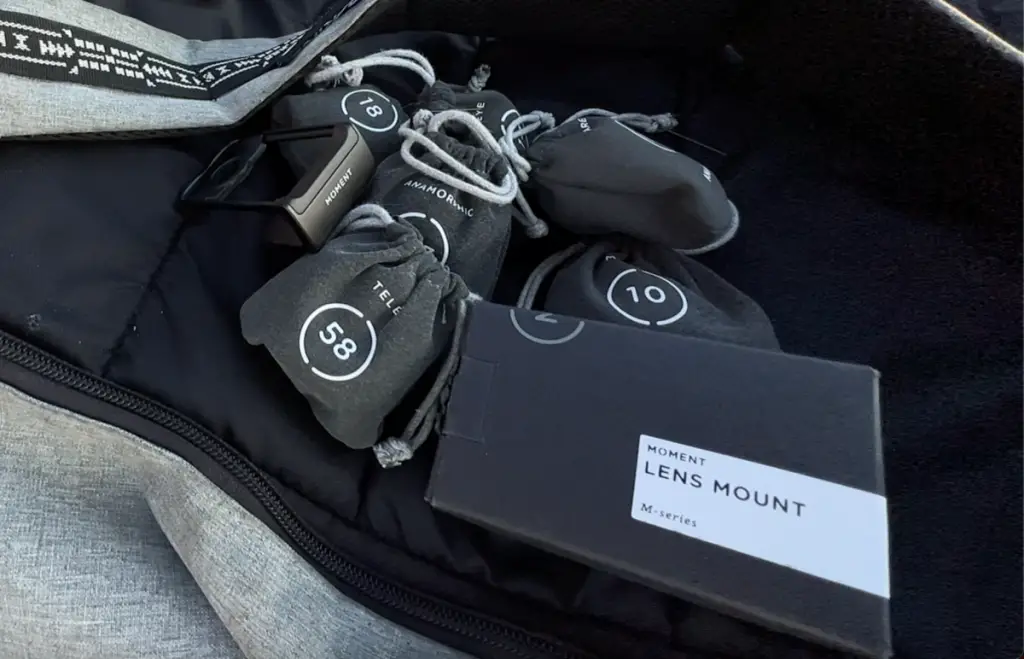 Moment lenses are legit. I've written posts about all of the Moment lenses as well as individual posts for each lens which I'll link below.
If you're looking to add some variety to what you can capture with your iPhone or Android, then a Moment lens is the perfect place to start. Whether you're into landscapes or macro, photography or filmmaking, Moment has a lens for you.
Do you have any additional questions about the Moment M-Series Lens Mount? Comment below, and I'll find an answer for you!