How often do you think, "my phone's camera is good but could be better." What if I told you that a Moment lens can bring the very best content out of your mobile device.
That's not an exaggeration – screwing on a premium quality Moment lens will make your phone's photos and videos comparable to those produced by more expensive traditional camera.
This Moment lens review will convince you that the only thing standing between you and professional quality phone photography is the acquisition of a Moment lens. We'll compare photos with and without lenses, discuss the different lens types, and get you everything you need to start shooting. Watch the video below for an even more engaging explanation!
Why A Moment Lens?
Every product review – even a Moment lens review – has to start with the history of the company because if you're going to purchase something, you need to know from whom you're buying.
Moment began its onslaught of the mobile photography world in 2014 with its original Wide and Tele lenses. These two lenses debuted exclusively for the iPhone 5.
Did you know that Moment started as a Kickstarter campaign? Pretty hard to believe, huh? To this day, they still crowdsource a fair bit of their R&D money.
They've come a long way since then – releasing more Moment lenses and receiving an abundance of awards.
While some of their competitors put out lenses made of plastics and mid-tier glass, only the highest quality materials go into a Moment lens. Aerospace-grade metal and 4k quality glass in a smartphone camera lens was simply unheard of before Moment came along and they've forced other companies to up their game.
The Best Phone Camera Lens?
As their products have taken over the game, they've developed a unique presence on Youtube, Instagram, and started Moment Lessons where they provide thorough lessons on everything a content creator might need to know.
Oh, and they've even recently introduced a Moment Trips portion of the company where their employees travel around the world with groups of smartphone photographers and teach them how to do what they do.
Pretty much, if you work for Moment, then you must be living the best life.
Reviewing Moment Lenses
[table id=31 responsive="collapse"/]
So this Moment lens review should hang around for a while, because – well – their lenses don't come out every year. To be honest, we're thankful they don't. Too many companies oversaturate the marketplace with gear that's barely different than the last model (cough, Apple, cough).
Do note that you won't be able to use your Moment lens without purchasing a way to mount it. While there are multiple options available to you, the most optimal is a M-Series phone case which Moment makes for newer iPhone, Galaxy, and Pixel devices. If you don't have one of these devices, don't fret. You can mount Moment lenses using the M-Series lens mount.
Other options for mounting Moment lenses include smartphone rigs from BeastGrip, namely the Pro Lens Adapter and the BeastCage. Do note, though, that these are more expensive than Moment's own mounting solutions.
Moment Wide Lens Specs:
Equivalent Focal Length – 18 mm
Distortion – <0.5%
Magnification Ratio – .63X
Lens Coating – Multi-layer, low flare broadband anti-reflection
M-series mount interface
12-month warranty
According to Moment, the "Go-To Popular Lens" and it's easy to see why. The Moment Wide Lens flies off the shelves and performs as soon as it's attached to your phone. As far as we're concerned, the Moment Wide Lens is the best offering in this Moment lens review.
Watch our video – Moment 18mm Wide Lens Unboxing and Review – or read the this dedicated guide for even more information on the Moment wide lens.
The Moment Wide lens is ideal for both mobile photographers and filmmakers. Their wide offering is both easy enough to handle for even first-time Moment users and high performing enough for smartphone photography professionals.
So, for what is it best used?
Well, it's great for capturing those legendary landscapes, sun-basked interiors, poignant portraits, and delectable spreads. Essentially, if you can take advantage of leading lines, then you could be using the Moment Wide lens.
According to the company themselves, the Moment Wide lens is their most advanced product ever.
Is the Moment 18mm Lens worth it?
With its cinema-quality glass and wide-angle design that allows your phone to capture 2x as much, it's easy to see why Moment makes these claims.
Also, it's worth pointing out that there is no wide-angle distortion like in the 14mm fisheye, so those leading lines are crisp all the way to the edges of your photos. The lens does have a particular quirk and character that your regular phone camera just doesn't possess.
Regardless of what you decide, we do recommend the Moment Wide Lens for those beginners looking to make an immediate splash in the world of smartphone photography.
Moment Tele Lens Specs:
Equivalent Focal Length – 58mm
Best for dual lenses
Approximately 2x optical zoom when mounted over a single-lens camera (or the wide lens side of a dual-lens) and about 4x optical zoom when mounted over the iPhone telephoto lens
Distortion – somewhere between  <0.75% and 1% depending on use

Designed for F/1.8 Lenses in mind

Lens Coating – Multi-layer, low flare broadband anti-reflection
M-Series mount interface
12-month warranty
According to Moment, the "Closest Thing to DSLR on your Phone."
Many industry experts agree, however, that the Moment Tele Lens is their least impressive lens – especially when not mounted on a dedicated portrait lens.
Watch our video – Moment 58mm Tele Lens Unboxing and Review
While Moment boasts that the lens is perfect for close-up landscapes, action, and portraits, there is little difference between the shots with and without the lens on certain smartphone models.
It is, however, true that the lens shines for filmmakers who prioritize a compressed feel. At the same time, a telephoto lens on the market as the "Closest Thing to DSLR on your Phone" obviously isn't ideal for videography.
The company claims that the Moment Tele Lens – 58 millimeter – performs best with newer devices, but our research says this is only the case when the phone camera set-up includes a Tele lens.
Is the Moment 58mm Lens worth it?
Photos taken with the lens have sharpness in the photo's center with a natural fade towards the edges. Photos from the Moment tele lens also feature a soft bokeh and an improved depth of field.
Some would argue all this leads to more intimate portraits, but you'll have to judge that for yourself. Want to see more sample photos from this lens? Then check out the dedicated Moment 58mm tele lens review.
A 58mm focal length means no need to zoom, though, as we've said numerous times, you shouldn't be zooming anyway!
In the end, in our humble opinion, the Moment Tele Lens is the least worth it of any of Moment's offerings. At $120, its benefits get overshadowed by its hefty sum. Unless you're a smartphone photography professional who will be able to utilize all of this lens' benefits, it's best to go in another direction.
Moment Fisheye Lens Specs:
Equivalent Focal Length – 14mm
Distortion: 100% Fisheye (distortion at the edge typical of this style of photography)
Lens Coating – Multi-layer, low flare broadband anti-reflection
M-series mount interface
12-month warranty
According to Moment, the "Ultra-Wide Perspective." After witnessing firsthand the 170° field of view, we can only echo their comments.
The Moment fisheye lens is ideal for filmmakers, documentary-style photographers, athletes, architects, vloggers, and Instagram users.
Or, pretty much anyone. Check out our video about the Moment 14mm fisheye lens to see if it's for you.
The fisheye is the widest lens Moment makes, so if you need something with a wider field of view, you'll have to go elsewhere. On the other hand, why the hell would you need more field of view?
Is the Moment 14mm Lens worth it?
The aspheric glass used to craft the Moment Superfish lens is top of the line and indeed outperforms any other fisheye lens on the market. Fisheye photography is a pretty niche style, though, so know what you're getting before hitting that buy button on that Moment Fisheye Lens.
If you know what you're looking for, though, and don't mind the $90 price tag, then it does have our stamp of approval.
Moment Macro Lens Specs:
Equivalant Focal Length – 25mm
Mounts on both single-lens and dual-lens phones
Visual Magnification – 10X (250/F)
Distortion – <1%
Flange Working Distance – 18.5mm
Reduction Ratio – 0.16: 1
Lens Coating – Multi-layer, low flare broadband anti-reflection
M-series mount interface
12-month warranty
According to Moment, the "Up Close and Personal" lens. While the Moment Macro Lens is pretty impressive, but with only 10x magnification, there is a little room for improvement. Some of the competition is churning out 15x and 20x magnification, so Moment could improve. At the same time, in some cases, their 10x magnification is too much, so there isn't too much benefit in increasing.
Watch our video – Moment 10x Macro Lens Review + Macro Short Film
Regardless of how the Moment Macro Lens compares, it's great for nature lovers and food photographers. And those who just want those extra textures in their shot.
The lens has a fixed focal distance, meaning just get close and shoot. While this fixed focal distance is mostly positive, it does force you to use a working distance of 1-inch. A small working distance like this isn't great if you're trying to shoot something that doesn't take kindly to people and photography.
Is the Moment Macro Lens worth it?
In short, the best way Photos With Phones can describe the Moment Macro Lens is like a magnifying glass for your phone.
At the same time, you can get a competitive macro for cheaper if you aren't sold on Moment. The removable diffuser hood is, however, a game-changer if you're looking for an added bit of control.
At $90, if you're really into macro photography, then the Moment macro lens may be for you. If you aren't a macro mogul, though, perhaps go in a different direction. If you're somewhere in the middle, then read a little more about the Moment 10x macro lens.
Moment Anamorphic Lens Specs:
1.33x Magnification
2:40:1 Cinemascope Aspect Ratio
Aerospace-grade metal
Distortion – Vintage Anamorphic barrel-type distortion
Hand polished glass found in 4k film cameras
M-series mount interface
12-month warranty
According to Moment, the Anamorphic lens is the "Holy Grail of Filmmaking." We agree; if you're looking for mobile filmmaking lenses for your phone, then this is it. The question you should really be asking yourself is whether the blue or gold flare is best for you.
Watch our video about the Blue Flare or the Gold Flare to decide!
The lens flares add an impressive touch to photos and videos that are totally unique to Moment. The flares in anamorphic lenses come from cylindrical optics and efficient vintage-style anti-reflection lens coatings. Essentially this means that Moment has designed a lens more suited for videography. One that has a vintage-y look without compromising the benefits of modern technology.
Do note that you'll need to desqueeze your Moment anamorphic lens footage using a third-party mobile filmmaking app for it to look correct.
Is the Moment Anamorphic Lens worth it?
If you're a mobile filmmaker, then hell yes, the Moment Anamorphic Lens is a must. In short, Moment's anamorphic lens is easier to use and produces a higher-quality result than its competition.
Oh, and the stills – if you ever need to take them – are cinematic. They look like if you click pause on a Hollywood movie.
The Moment Anamorphic Lens is wholly worth the $150 if you're a videographer with a desire to stand out.
So, Are You a Moment Convert?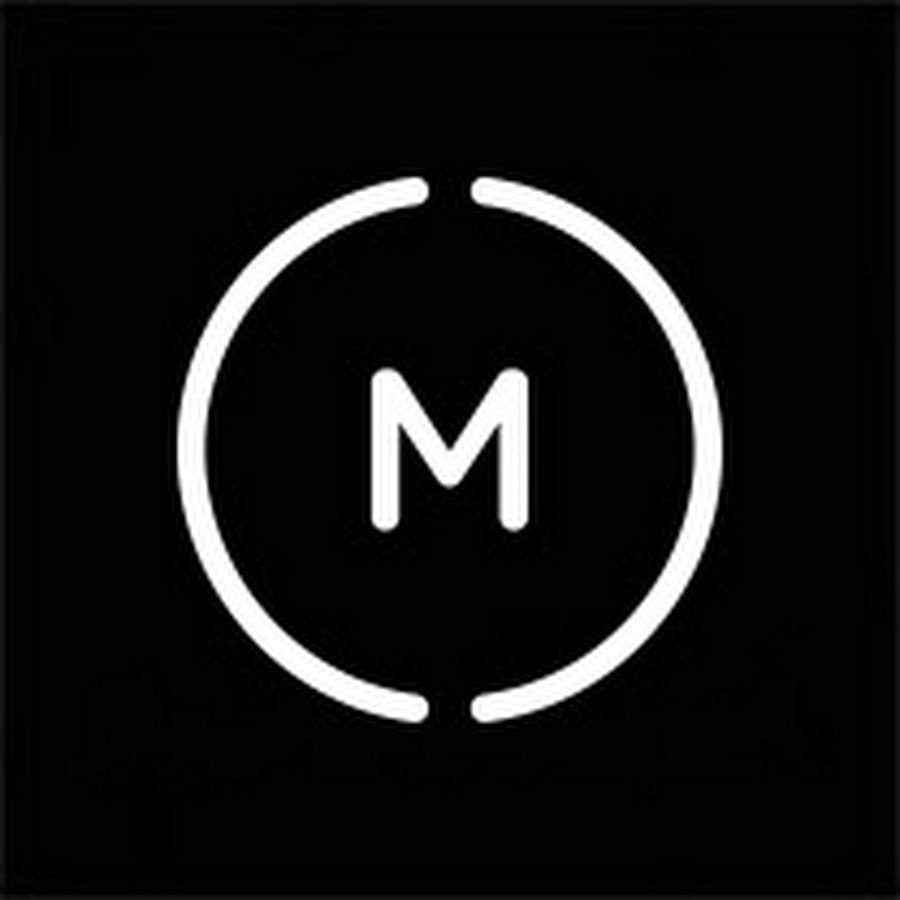 This Moment lens review has even taught us something about the leader of the smartphone photography world. It's taught us loads about Moment lenses.
What started as a Kickstarter campaign with hopes and dreams of market success is today a company to be reckoned with in the U.S.
While their products are comparatively expensive and sometimes require additional purchases, the pros of Moment lenses are clear. Essentially, they perform, and they perform vastly better than their cheaper competition.
In short, anyone hoping to break into the world of mobile photography better have at least one Moment lens in their tool belt. If they don't, then they're already a couple of steps behind the competition.
Comment below which Moment lens is best suited for your creative endeavors! I'd love to chat about your needs to ensure you purchase the correct Moment lens.