You've no doubt heard of the new Cinematic Mode, Macro Mode, and ProRes video mode on the new iPhone 13 line. But, how do they perform for real-life mobile filmmaking? Well, I spent a week in Chapel Hill, North Carolina to put the iPhone 13 Pro Max through a full video test.
In the video below, you can see sample footage from every video mode on the iPhone 13 Pro Max as well as my thoughts on the best settings for iPhone videos.
Filmmaking on the iPhone 13 Pro Max
iPhone 13 Pro Max Unboxing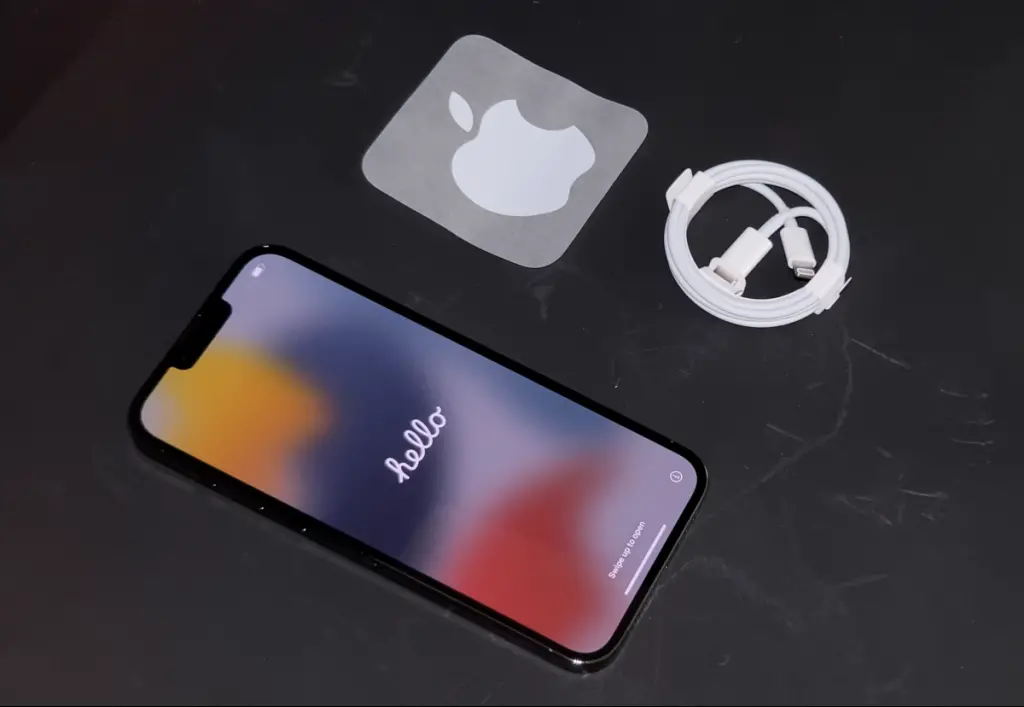 What comes with the iPhone 13 Pro Max? Well, the video above tells you in an engaging way, but here's a list too:
the iPhone 13 Pro Max
a USB-C to Lightning charging chord (no block)
directions
an Apple sticker
Note that there's no charging block or headphones!
iPhone 13 Pro Max Camera Specs
It should be noted that smartphone camera specs aren't the end all be all of performance metrics for mobile filmmaking. That being said, the camera specs listed below show significant improvement over the iPhone 12 line-up while competing performance-wise with the likes of the Samsung Galaxy S22 Ultra and the Google Pixel 6 Pro.
13mm Ultrawide Camera with ƒ/1.8 and 120° FOV
26mm Wide Camera with ƒ/1.5
77mm Tele Camera with ƒ/2.8
22mm Front Camera with ƒ/2.2
Battery is 4,352 mAh (26% bigger than the iPhone 13)
Storage available in 128GB, 256GB, 512GB, and 1TB
Now, it must be noted that the biggest improvement to the iPhone 13 line-up can't even be seen in the camera specs or feature lists. After testing this phone for almost a week, I was most impressed with the larger camera sensors that allow for significantly better low-light performance. I also love the 10-bit HDR (High Dynamic Range) color that's a huge upgrade over the 8-bit color on my iPhone 11 Pro. I compare the iPhone 13 Pro Max directly with my iPhone 11 Pro in the video if you want to see the difference between 10-bit and 8-bit color.
iPhone 13 Pro Max Camera Review
iPhone 13 Pro Max Video Test
Check out the full video above to see all of the following in video form
The 13 Pro Max offers the following frame rates:
24 frames per second – the most commonly used frame rate for TV, Youtube, etc. because it most closely resembles what the human eye sees
30 frames per second – a slightly smoother-looking video that is the only frame rate in which you can record in Cinematic Mode
60 frames per second – can be used as is as even smoother video or can be slowed down up to 40% and be slo-mo
120 frames per second – the less slow of the two options in the slo-mo video mode that can be recorded in 1080p
240 frames per second – the slower of the two options in the slo-mo video mode that can be recorded in 1080p
The 13 Pro Max offers the following resolutions:
4k – 3840 x 2160 pixels
1080p – 1920 x 1080 pixels
720p – 1280 x 720 pixels
iPhone 13 Pro Max ProRes Video Test
The first thing that must be noted about ProRes Video Mode is that these files are MASSIVE. For example, a minute and a half long video shot in 4k at 24 frames per second is over 8 gigabytes. If you're planning to shoot a Youtube video, a music video, or a commercial for client then you're going to run out of storage very quickly if you choose to shoot in ProRes.
Not only is the storage an issue, but your editing software is going to struggle with those big files. The larger the file, the harder the software has to work, and the more likely you are to run into buffering and dropped frames. In terms of the 22:03 minute video I made for this post, for context, my 2020 M1 Macbook Pro struggled to run to Final Cut Pro effectively the more ProRes video I included. By the end of the edit, I was force-quitting Final Cut multiple times an hour because the buffering was too much.
ProRes vs No ProRes
I figured this particular test was great because these shots are both with full digital zoom plus 50% crop from exactly 100 yards away. What we should notice is that the ProRes screenshot looks substantially better than the no ProRes screenshot but I don't know that I can make that claim. Can you?
iPhone 13 Pro Max 10-Bit HDR vs iPhone 11 Pro 8-Bit Color
The improvement between 8-Bit and 10-Bit color is clear in the shadows and the highlights of the image (the darkest and lightest parts). 10-Bit HDR is designed to be more like what the human eye sees. I don't know that Apple is there quite yet, but the 10-Bit color is clearly better than the 8-Bit color.
iPhone 13 Pro Max Cinematic Mode Review
At first glance, the Cinematic Mode footage looks good, but if you look closer, things start to look problematic quickly. To see what I mean, take a look at my hat, hands, and glove below.
To make matters worse, the Cinematic Mode software seriously struggles to edit these issues after you've shot your content. My best recommendation is to edit the aperture to f/16 as it removes most of the software-induced bokeh blur.
Now, without that bokeh blur, how useful is Cinematic Mode? If you're still intrigued by the mode, remember that you can only shoot in 1080p at 30 frames per second. Still interested? Didn't think so.
iPhone 13 Pro Max Macro Mode Review
I think the Macro Mode is awesome for your run-of-the-mill iPhone user. To introduce every iPhone user to smartphone macro photography is awesome, even if, from a professional standpoint, the Macro Mode leaves me wanting more. Personally, I'm going to be sticking with my Moment 10x Macro Lens.
I don't think the Macro Mode takes poor photos or videos – actually quite the contrary. I think Macro Mode takes great shots, I just don't like how reliant Apple's Macro Mode is on software. The result of the software dependence is that the mode has a mind of its own. There is an option in the settings menu to, "show camera control for automatically switching to Ultra Wide camera to capture macro photos and videos" but I kept that option on the whole time I shot in Chapel Hill and was never given the option to switch into Macro Mode.
An additional piece of information to note is that Apple says Macro Mode only works with the Ultra Wide lens. In my experience, it seemed to work with all three lenses but do note that these are Apple's words.
The iPhone 13 Pro Max for filmmaking is an absolute beast. Is Apple's top-of-the-line smartphone as impressive as Apple says it is, though? No. But, if you use it to its strengths then it's the best option on the market in 2022.
I said it earlier in this review and I'll say it to anyone who asks me – I don't like Cinematic Mode, Macro Mode, or ProRes Video. I think each will improve into something useful, but as they are I do not use them myself. Do you disagree? Comment below because I'd love to discuss the pros and cons of each.