When you think of fashion photography, shooting with a smartphone might not be your first thought. Most high-end fashion photographers use DSLR and mirrorless cameras, after all.
However, with the technology used by smartphone manufacturers, the latest smartphones are more than capable of capturing incredible, Vogue-worthy photos. With the right gear and techniques, you can do professional quality fashion photography on a smartphone.
Smartphone Fashion Photography Gear
Depending on when and where your fashion photoshoot takes place, you may not need much equipment. Whether you rely on natural or studio lighting, your main focus should be on keeping your smartphone stable to ensure your pictures are as sharp as possible.
Mobile Tripod
One of the most underrated pieces of equipment in your gear bag is the tripod. Tripods are essential for any fashion photographer looking to get crisp images with no camera shake. The location where you shoot may determine what type of tripod is best for you.
For most fashion photoshoots, a standard size tripod will be best. The MeFoto RoadTrip Classic Leather Edition Tripod is the perfect choice for any mobile fashion photographer. It weighs in at just 3.7 lbs and can adjust to any height between 15.4" and 61.6". You will need the MeFoto Smartphone Adapter.
If you're looking for something more travel-sized and versatile, look no further than the SwitchPod Tripod. This lightweight tripod can go from a tabletop tripod to handheld monopod in seconds, so you don't need to pause your shoot to adjust your equipment.
Mobile Rig
If your fashion photoshoot requires a bit more movement around your models than a tripod will allow, consider using a smartphone rig. A rig is also a great way to keep track of any accessories you might need such as lighting. Many can also be used in combination with a tripod, so your creativity won't be limited by your equipment.
One of the best smartphone rigs on the market is the Beastclamp Rig by Beastgrip. It securely holds your phone in place and has room for a variety of accessories on the accessory extension bar. If you'd prefer to use only one hand, Beastgrip also offers the minimalistic one-handed Beastclamp.
Mobile Lenses
Finally, consider using attachable lenses to create a new look with your fashion photography. There are many types of lenses to choose from and your own personal style will determine which one is best for you.
A wide-angle lens, such as Moment's Wide 18mm Lens, can be a fun way to photograph more of the scene behind your model, while still keeping the shoot fashion focused. It's ideal for photoshoots in tight spaces too. You will need an M-Series Case to use Moment lenses.
Tips for Perfect Fashion Photos with a Smartphone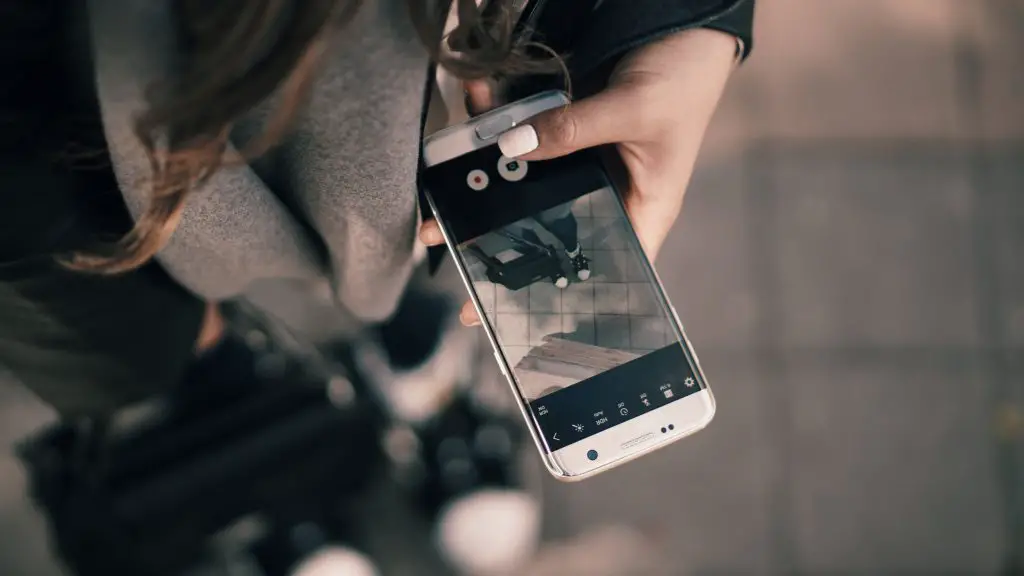 Capturing the perfect fashion photos with your smartphone requires creativity, but there are a few other factors to consider as well. Obviously, the fashion should be the focus, but you'll also need your lighting, background, and model to work in your favor.
Remember to experiment with your composition and your angles. Shooting from the same angle every time or structuring your images the same way won't help you capture those unique images that will make your photos stand out from the rest.
As always, you'll want to take plenty of photos. It's better to take too many than not enough, as you can often miss that perfect moment if you're only taking a few photos at a time. One of the benefits of shooting with a smartphone is the image storage capacity, so don't be afraid to take a ton of photos. You can always go through and delete the ones you don't like later.
Lighting Tips
When it comes to fashion photography, lighting is the key to a good photo. A poorly lit photo will detract from the style you're trying to capture and lead to disappointment. When shooting outdoor, natural light can be your friend or your enemy, depending on how you use it.
Avoid dimly lit environments as smartphones don't typically take the best low light photos. Though it's not impossible to get a great smartphone picture in low light, it's not ideal. You'll also want to avoid using your flash in these situations as they can make your subjects appear washed out or cast unnatural colors.
If you're shooting indoors, be wary of artificial lighting as it can be unflattering on both the models and the clothing. Colors may look different and harsh shadows can be strange and distracting.
If you must use artificial light, then consider an External LED in place of your phone's flash. The latter is super harsh and never advised.
Remember, the "golden hour" is one of the best times of day to capture any type of photos, especially fashion photos. The soft lighting is flattering for most types of fashion, but still bright enough for your smartphone's light sensor.
Overall, your goal with your lighting should be to create a flattering image of your model. Depending on the type of fashion you're photographing, you may need to adjust your lighting to suit the style, but bright, natural, and even lighting is generally a safe bet.
Background
Although the focus of fashion photography is generally the clothes on the model, it's still important to have a flattering background. Be aware of activity in the background as well as the shapes and lines of any buildings, trees, or other objects.
If you'd prefer to bring your viewer's focus back to the model, or you're working with a less than ideal background, you might also consider using your smartphone's Portrait Mode. Portrait Mode softens and blurs the background, also known as bokeh.
Model Poses and More
One of the key aspects of working with any model is clear communication. In order to bring your creativity to life, the model needs to know what you expect from them and vice versa.
Clear explanations will help the model understand how you need them to pose. You can also try mimicking the pose you want them to do if they seem to be struggling to understand what you want.
Always remember to ask for permission before touching your model or adjusting their accessories. Some situations may require subtle adjustments that allow the model to hold their current position, but consent is still necessary.
If you need some additional recommendations on poses for your model, then give our guide to headshots a read.
Fashion Photo Editing Tips
Once you've finished your fashion photoshoot, it's time to edit your photos. No matter how perfect you think your photos are, they could still use a quick retouch before sharing on social media or sending to your client.
If you're new to photo editing, here are the 3 Best Photo Editing Apps for iPhone and Android. These apps are user friendly, give you great results, and best of all, they're free.