Are you an amateur photographer trying to bust your way into the game as a smartphone photographer, but just wish there was something like a smartphone photographer starter pack?
Oh, the title of this post is smartphone photographer starter pack? Well then, you must be in the right place.
The Mindset of the smartphone photographer
"When words become unclear, I shall focus with photographs. When images become inadequate, I shall be content with silence." – Ansel Adams
As a photographer – whether with a professional grade camera or a smartphone – there are keys to taking great photos outside of the gear. One of the most important of these – have the correct mindset.
If you don't think correctly, then everything we recommend to you in this smartphone photographer starter pack is useless. So, how does one go about cultivating a positive headspace for mobile phone photography?
It really comes down to always being ready – nay eager – to shoot and a desire to make any shot that you imagine come to life. By this we simply mean, get off your ass and make your imagination a reality.
Have something that you want to convey, and – well – convey it!
The Must-Have smartphone photographer starter pack
Obviously, you can walk around and just take photos with your smartphone and call yourself a mobile photographer. But are you really one? What we're talking about as "must-have gear" are the tools necessary to slay the game – the tools you absolutely have to have to stand out from the pack.
Be sure to check out all of the subsections as some gear, whether lenses or tripods, is listed in multiple sections. Some of the tools of the trade will accentuate your skills while others will simply drain your bank account. Don't worry, we'll point you in the right direction…
Phone
This may seem intuitive, but you're going to need a phone with a respectable camera in order to be a mobile photographer. This doesn't mean you need the latest and greatest models, just that you need something that will compete.
With this idea in mind, you'll find reputable used phones by clicking through the links in the following sections. So, if you find something that fits your photography style more than the smartphone you're currently using, then go ahead and make a purchase!
While we've only discussed the four major smartphone brands with what industry experts consider the best cameras, there are certainly other reasonable options. Feel free to discuss your weapon of choice in the comments section!
It really doesn't matter where you go in the world, Apple dominates as far as the most popular mobile option goes. You can view this fact as a reason to gravitate towards the iPhone or hightail it in the other direction.
Why?
Well, because of the iPhone's popularity the accessories, tutorials, and everything in between is cost-effective and abundant. Seems like a no-brainer then to go with the Apple, right?
Wrong!
Because of its popularity, more people are trying to make it as a mobile photographer with an iPhone than any other brand of phone. So, it can be argued that gravitating in a different direction will give your photos a slightly different look (thus leading to more success).
Samsung is upping their game – big time. It's also worth mentioning, that when it comes to photography and their camera Samsung is putting their money where there mouth is. This camera is legit, and the company has made it clear that the newer versions of the Galaxy will only be receiving better versions.
In the majority of countries, the Galaxy is the most popular device besides the iPhone. While this sounds good, sometimes its most popular behind three or four versions of the iPhone.
This phone is a great choice if you're interested in mobile photography but are underwhelmed by Apple's camera and/or operating system.
A relative newcomer to the mobile phone space, Google is quickly proving that it should not be trifled with. After all, they do have plenty of capital necessary to do whatever they decide to do well.
According to a number of industry experts – namely Digitial Trends, Tom's Hardware, and The Verge – the newest Pixel is the best camera available in a phone.
That's pretty high praise.
It should be noted that some Pixel users have noticed some issues with the phone as a whole. Before purchasing the Pixel, be sure to read what people say.
In our experience, the issues noted by Pixel users are not to be ignored and Google is sometimes less than forthcoming when it comes to replacements and refunds. At the same time, if you have the money needed to replace a phone if necessary then the Pixel is definitely a viable option for you,
If you're from the West and not up-to-date with photography and/or tech, then it's unlikely that you're familiar with Huawei. If you're a cool kid like us here at Photos with Phones, though, you know exactly who we're talking about.
The camera, or should we say cameras (peep that Leica lens), is the main attraction when talking Huawei too! Don't believe us? Check this out.
While Huawei phones do tend to be on the expensive end of things and may be a little tough to use in the U.S. they're worth the trouble for smartphone photographers. Especially if you're looking for something different than what your friends have, Huawei could very well be for you.
Lenses
Wide Angle Lens – perfect for photographing people, pets, travel scenery, landscapes, architecture, and taking selfies
Macro Lens – allows you to take crystal clear photographs from 1.18-2.36in
Fish-Eye Lens – take rounded photos with a fish-eye like effect
Compatible with iPhone, Samsung, Android, and most smartphones and tablets
Tripod
Xenvo SquidGrip Tripod Stand with Ball-Head 360
The flexible Neo-Rubber legs are absolutely amazing. You won't have to worry about balance whatsoever because the tripod will adapt to any terrain or obstacle you could encounter. Need to plant yourself to a boulder while in a precarious position while bouldering? Need to have a solid grip while carrying a baby? Regardless of why you chose the SquidGrip, it'll perform for you!
The compact and lightweight design of the SquidGrip ensures that you're never over encumbered. If it doesn't fit inside your pack or you can't be bothered to carry it, then simply wrap it around your bag straps!
The tripod truly has unparalleled strength. And when it comes to a smartphone tripod, you may not need the strength but it's always nice to have.
This tripod is compatible with iPhone, Android, Samsung, Google Smartphones, and ANY Mobile Phone 
Battery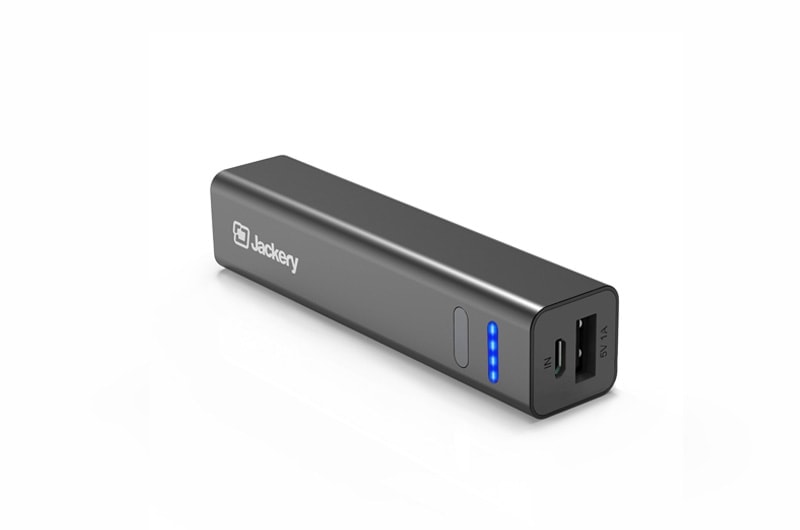 Are you always running into the problem of a dead phone when out on a shoot? Do you wish you could adventure for hours without worry of being without your phone?
Worry no more – the Jackery's battery is legit!
Apps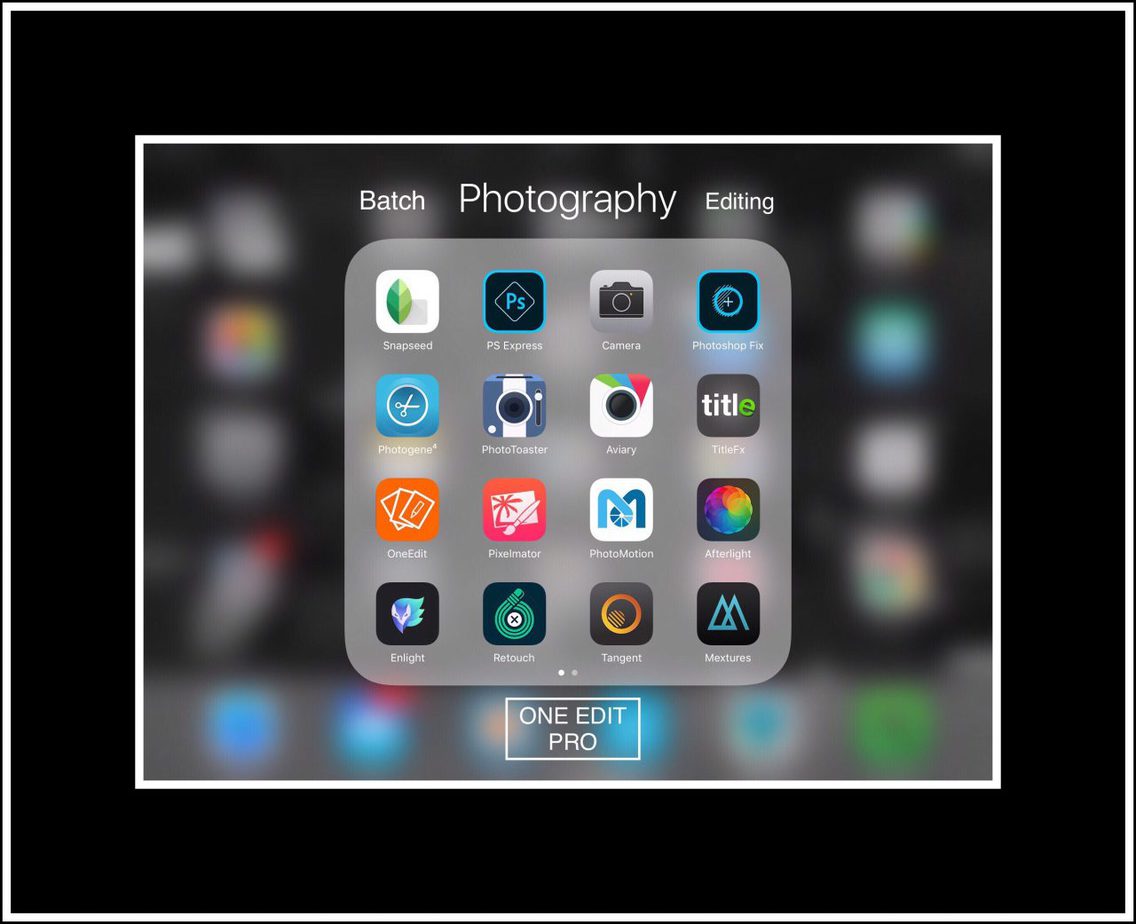 We've been here before…
Peep that Lord of the Rings reference?
There are plenty of options – both paid and unpaid. Do some light reading, and choose for yourself! Do you prefer apps that cater to Instagram? We've looked into those too.
Influence (from the correct sources!)
Peter McKinnon
Brilliant.
Entertaining.
He comes across as just another joe, but he knows exactly what he's talking about. Just check him out.
Photos with phones
You know we have a Youtube Channel dedicated to improving your smartphone photos and videos, right? We go in depth on all the related gear, apps, and tricks so that you can get all your mobile content related info from one unbiased source.
The It-Would-Be-Nice-To-Have Gear
Are you a little bit more into your mobile phone photography adventure to be interested in a real Smartphone Photographer Starter Pack?
Maybe you have the basics and are looking for a little investment that will take your game to the next level. These few recommendations should do the trick…
Lenses
Oh yeah, we're all about Moment lenses – and the company as a whole in general – here at PhotosWithPhones. These guys and gals know what they're doing when it comes to smartphone photography and their products show it.
We've done a more thorough write-up on their full range of products before, but in brief, their line includes a Wide Angle, a Fish-Eye, an Anamorphic, a Telephoto, and a Macro lens.
Tripod
Awesome reverse folding design allows for the tripod to break down into a compact size (just over 1.25 feet) that's perfect for traveling.
I
n addition, the tripod extends to 4.26 feet while supporting up to 8.8 pounds – perfect for both smartphone and professional grade cameras. You'll also find a pan index of 360 degrees and an integral bubble level that make shooting a breeze.