It's easy to go with any cheap gimmicky type of cell phone case; after all, it's just a bit of cheap plastic for protection. Plus, there are custom phone cases or ones to rep your favorite team. But, is it the correct choice?
If you want to succeed as a smartphone photographer, then the answer is definitely no. Not only should you be protecting your phone more vigilantly, but choosing the right case can take good photos to the next level. While some clip-on lens options are worthwhile and improve on the native camera, the rule of thumb is that mounted lenses are preferred. If there's a photo phone case dedicated to mounting, then don't you want to hear about it?
Why One of the Best Smartphone Cases is Preferred to "just any" Phone Case
Think about it – your smartphone is worth hundreds, if not thousands of dollars. If you're making money from your smartphone photography and videography, then it's actually worth more – it's invaluable, really. So, shouldn't you be doing everything in your power to protect it?
Yes, you could go with a traditional phone case manufacturer like Otterbox or Lifeproof, but if there are smartphone photography specific options, then you should consider them. For the same amount of money, you can find a phone case that not only protects your device but also allows you to use mounted lenses. That's a win-win, right?
Mobile photography tips aside, if you want to improve adding useful gear is one of the best ways. A photo phone case is a great place to start! Here's a phone case brands list and how each one fared in terms of smartphone photography compatibility:
Lifeproof – POOR
Otterbox – POOR
Moment – WELL
Ztylus – WELL
Sandmarc – WELL
Beastgrip – WELL
The 3 Best iPhone Cases for Mobile Photography
The best way to turn your smartphone into a DSLR is by getting the correct phone case. In doing this, you can get a more secure mounted phone camera lens. Fortunately for iPhone users, there are a plethora of great options out there. Are they Apple phone cases? No. But Apple takes enough money by requiring that you use all their gear.
We've broken our favorite options into Best Quality, Best Deal, and Budget groups so that they're easier to sort through. It goes without saying that even the Budget options perform up to our standards.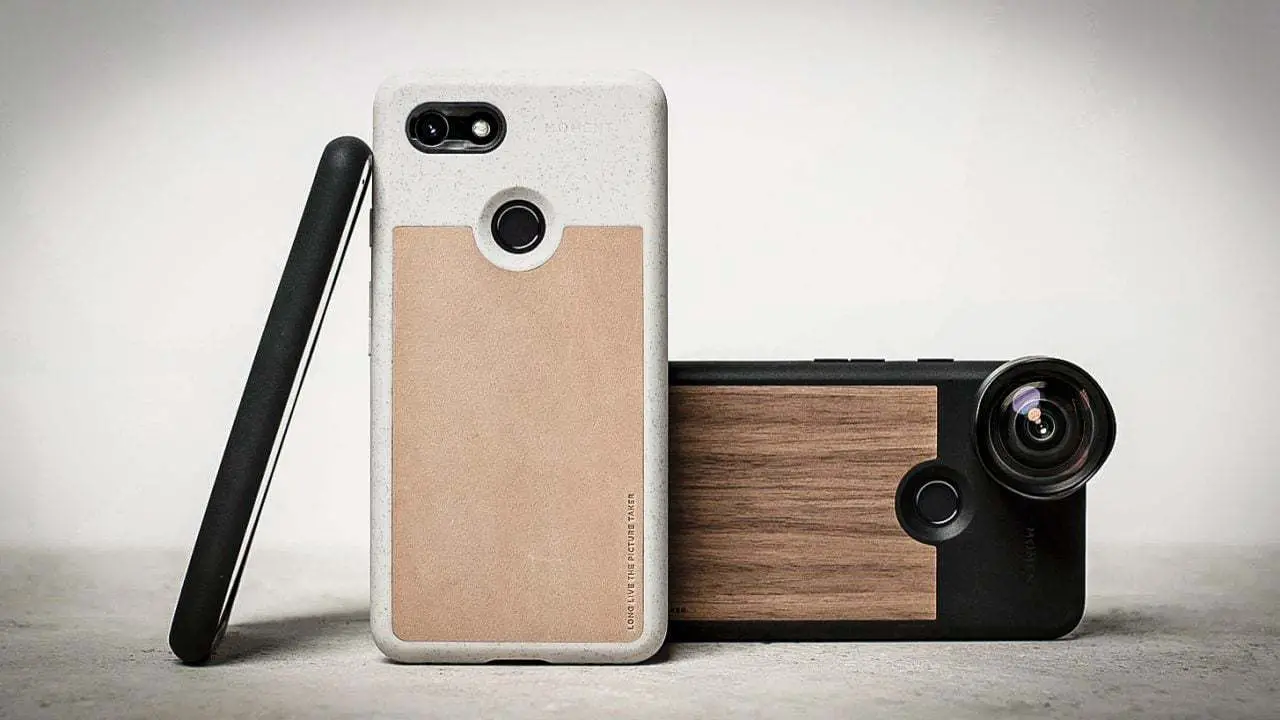 If you want to use a Moment lens seriously, then you're going to need a Moment M Series Phone Case to mount it to (there's a clip-on attachment available, but it pales in comparison to their mounted options).
While yes, Moment could've increased phone protection here, they prioritized creative possibilities. If you can do the same, then one of these cases is the way to go. And the aesthetic look like that found in their wood phone case only add to the pro-Moment list.
Even if you think that the Moment route is too expensive, you know they have used options, right? At the end of the day, mounted lenses are always better than clip-on lenses, and no one does them better than Moment.
So, this option is much more than just a phone case. Actually, this lens kit from Sandmarc comes with four lenses and four cases. With just one reasonable purchase, you'll be outfitted to gear a whole team of mobile photographers with high-quality gear that they don't need to take turns using. Can you see the business opportunities like I can?
While you'll have to spend a pretty penny to get ahold of the Sandmarc Pro Edition Lens set, the results are pretty phenomenal. In many head to head tests, experts agree that Sandmarc lenses compete with Moment's. Wouldn't you like to get ahold of Sandmarc's full arsenal at a steal of a price? Well, you can save a bundle of money by buying the complete lens kit versus purchasing each lens individually, so give the Pro Edition Lens Set some serious consideration.
First things first – the look. The Zytlus Revolver Camera Lens Kit is a lot to take in at first. The whole idea of having the revolving lens attachment on the back of the phone case is going to turn some heads, but if it performs, then isn't it worth a look?
Well, at the price point, it performs pretty well. Consider, you're spending clip-on lens kit kind of money on a lens kit, and phone case combined that takes care of some of the issues associated with clip-on lenses (i.e., vignetting, chromatic aberration, etc.). Also, there's an interesting texture to the phone case, and the case itself is relatively easy to clean. While this is the case, there is concern over the cleanliness of the 'rig' over the long term.
The case comes with three combinations of lenses: Macro/Super Macro, Fisheye/Telephoto, and Wide Angle/Telephoto
Zytlus case is designed to align with the lens of your phone automatically
Includes a magnetic attachment so that you can attach your phone to things (useful for vlogging and travel)
Matti was pretty impressed by the PolarPro LightChaser Pro, and so are we. While it didn't make it into the table above, there is still plenty to love about this offering.
For example, at the price point, the LightChaser Pro is the best option for vlogging on your phone in 2020. While from a mobile photography perspective, it leaves some to be desired compared to Moment or Sandmarc, the PolarPro is by no means a lesser option. It's more of a stylistic choice.
https://www.youtube.com/watch?v=tkuC24KX6Hk
The biggest pro for ULANZI is the price – they're the budget option of the budget options. While their gear is improving leaps and bounds, at this point, ULANZI hasn't quite caught up to the industry juggernauts. If you're looking to grab your first piece of mobile photography or videography gear, then they're a great way to go. If, on the other hand, you're looking to produce professional-quality content, then you're going to want to go in a different direction.
The 3 Best Android Cases for Mobile Photography
Unfortunately, when it comes to the world of smartphone photography, Androids are woefully underrepresented. While this is accepted as truth across the board, researching mobile photography dedicated cases opened my eyes to this fact more than ever. As a result, the pickings in this best Android cases are slim and not all strictly for photography.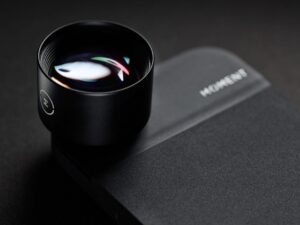 At least Moment gets that Android photography is a thing too.
They have phone case options for Galaxy, Pixel, and OnePlus. While this list isn't huge, Moment doesn't produce cases for phones that its R&D department can't perfectly fit with their mounting system. Perhaps as mobile photography grows, the issue of connectivity between phone and lens will get solved, but at this point, it hasn't. An M-Series case is the best option for any Android photographer.
If you're looking to blend usability, protection, and photography in your phone case, then the Rhinoshield Protective Bumper Case is a great option to consider. While it doesn't feature the option for a mounted lens, Rhinoshield's adapters are comparatively pretty good.
You'll save money across the board by choosing Rhinoshield over Moment or Sandmarc, but you'll sacrifice performance as a result. Remember, true mounting is preferred. The choice is up to you, but the Rhinoshield's Bumper Case plus an adapter does not a mounted lens make.
If, however, you're looking for custom phone cases, then Rhinoshield may be pretty enticing. The process of customization and the quality of mobile photography dedicated lenses makes this a winner.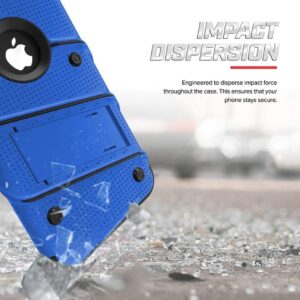 Looking for a military-grade phone case?
Well, the ZIZO Bolt Series received a Military Grade Certification in a drop test. This offering also comes with a kickstand that's intuitively integrated into the phone case, so in certain instances, you can forgo the tripod. It's worth noting though that the ZIZO Bolt Series has no photography dedicated capabilities. As a result, it should really only be considered by those with a specific use for it in mind.