Have you ever browsed through a great influencers feed and admired the cohesive look of their photos?
At first glance, you might think that they use a super high-quality camera or hire a professional photographer with world-class photo editing skills to get such impressive pictures.
Lucky for you, the majority of them rely on a straightforward trick that you can use to take your images to the next level – presets!
If you want to know more about presets for your smartphone photography, then you're in the right place. This guide will discuss how to use mobile presets and what presets are the best for smartphone photos.
What Is a Preset?
A Preset, also known as a "preset," is an image filter that adjusts and manipulates the image's coloring to give your photo a more vibrant and professional look without needing extensive experience in photo editing.
As the name suggests, presets are usually fixed and apply a distinctive look and feel to most images. Pre-sets provide an easy, one-click solution to enhance image coloring and overall look. In some instances, you can adjust the intensity of the preset once applied.
What About Presets For Mobile Photography?
Back in the day, presets were exclusive for desktops and PCs. However, with the advancement of mobile cameras, mobile presets boomed in popularity by way of apps!
Mobile presets are an excellent method to edit phone images on the go, as you'll be able to capture, edit, and post the photo, all from the same device. Because smartphone cameras produce drastically different images than traditional cameras, mobile presets tend to exist in a category of their own. For example, I tend to download presets from AR Editing because his looks are made for iPhone photos, whereas Peter McKinnon's presets were created for traditional cameras.
Today, many photo editing solutions are exclusive to mobile devices or available as portable versions or smartphone apps.
How Presets Can Help You While Photo Editing On A Smartphone
There are plenty of reasons why presets are excellent for editing smartphone photos. Here is a quick look at some of them:
Quickly Enhance Your Photo
Especially if you're doing batch edits, an excellent mobile app preset will help you improve the lighting and colors of the images on the go without spending time editing each one separately.
Save You a Lot of Time and Effort
Editing an image might take a lot of time, especially if you're not a professional. Opting for a mobile preset will save you substantial hassle and is a suitable alternative to make your images come alive right away.
Gives You Consistency When You Need It
Some people like to maintain a particular color scheme or format for their images, and mobile presets help ensure that your images are consistent. For example, if you're creating a gallery post of various photos from the same photoshoot, slapping a preset on your shots will give your gallery a cohesive feel almost instantaneously.
There Are Tons of Preset Options to Choose from:
No matter your budget or skills, there are hundreds of apps that offer the ability to apply presets or create your own. There are so many free apps that choosing the right one is more challenging than improving your Instagram feed!
A Brief Look at Some of the Best Mobile Preset Providers
Now that you know more about mobile presets and how to use them, it's time to take a closer look at some of the best presets providers on mobiles out there:
VSCO is one of the most powerful photo-editing apps that are available out there. The app is available on iPhones as well as most Android devices. To use the app, you need to sign up and accept a few permissions.
Recently, you also need to create an account before you can access the app's contents. You can make the account for free, but you'll be limited to a trivial amount of 10 presets only. The paid subscription grants you access to over 200 more filters and presets.
VSCO relies heavily on movie stocks-inspired themes when creating their presets, giving them some of the crispest and authentic looks out there.
Instagram Presets
Instagram is a major social media app, making it a pretty solid option for presets, despite having a smaller range of options than some other apps.
Most of the filters and presets on Instagram are geared towards the features it offers, such as stories. For that reason, it may give you somewhat less control over the final product when compared to VSCO.
Instagram also allows you to manipulate a single point of exposure or focus while editing. On the other hand, other photo editing apps, such as VSCO, will usually grant you more than one.
Apple Presets
Many people may also use the sample presets that come with the Photo app on Apple devices. They're the easiest and fastest one to use, all the while staying pretty decent looking.
The Photos app is available on both iPads and iPhones, and it currently has nine ultra-popular presets curated by professionals. These presets include Dramatic (cool and warm), Vivid (cool and warm), Silvertone, Mono, and Noir.
Snapseed is one of the fastest-rising mobile photo editing apps out there. Google currently owns the Snapseed app, and it allows you to create, save, and even share the mobile presets with others.
While most apps call mobile presets filters, they're known as "Looks" in Snapseed. Since the community created the mobile presets, you can apply a nearly endless number of presets to your smartphone photos.
Should You Use Presets for Smartphone Photography?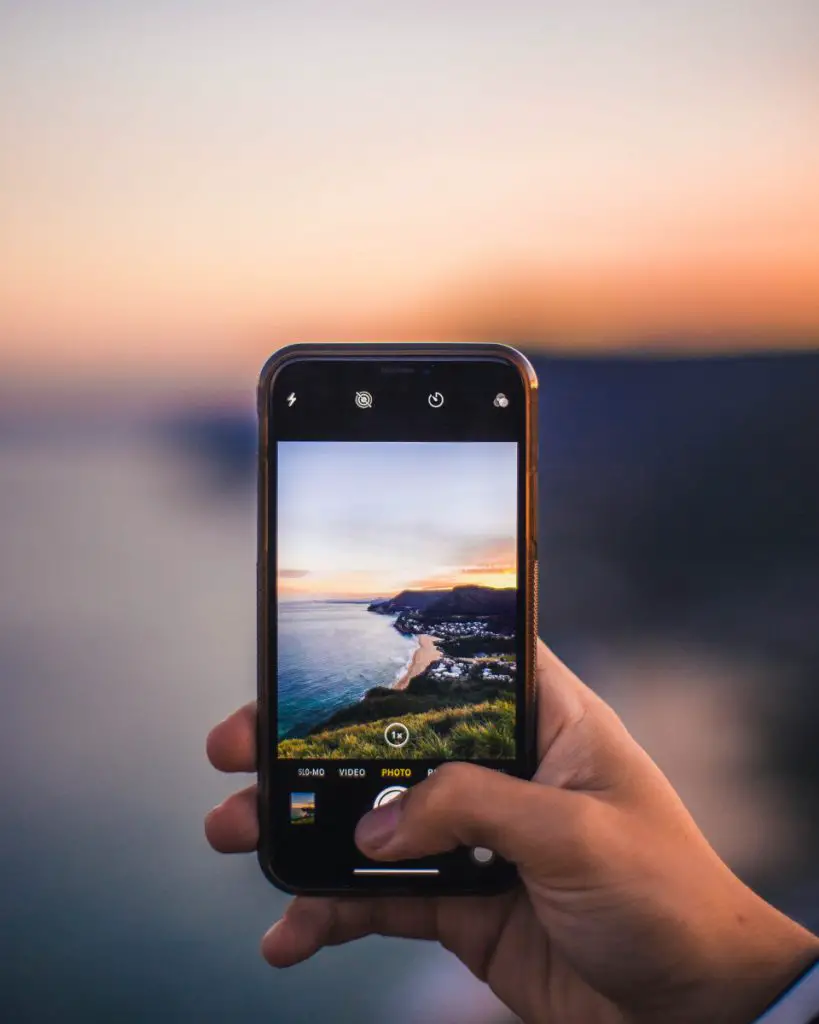 Yes and no. It would be best if you did some basic photo editing before you applied your presets. That said, you now have a better idea about mobile presets and how these filters can help your images look more professional without needing any photo-editing skills!
There are loads of opportunities to purchase presets for iPhone and Android photos, but in my experience, there are sufficient free options. The aforementioned AR Editing Youtube channel is a great place to get started for smartphone presets.