Should you buy a Beastgrip Pro mobile photography lens? How does Beastgrip's Pro line stack up against the likes of Moment and Sandmarc? What about those Beastcage phone rigs I've heard so much about?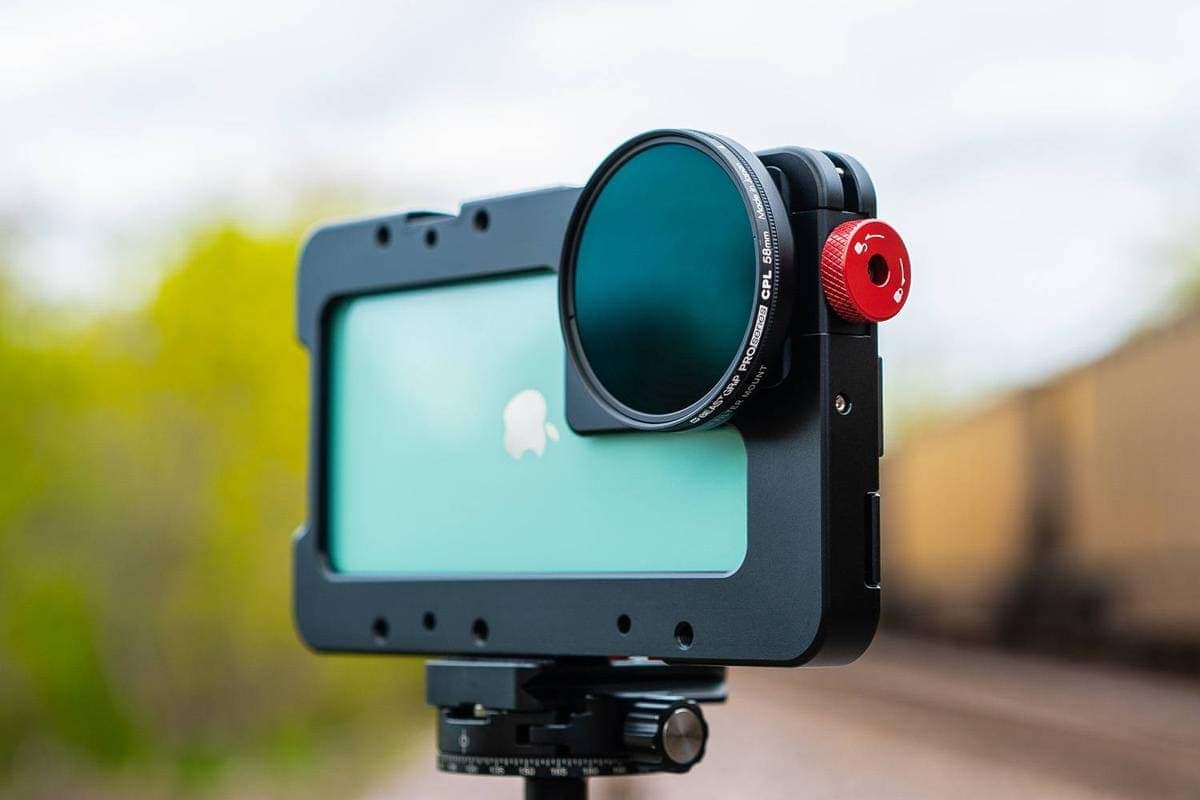 In short, Beastgrip holds its own. If you like their products, then you should also check out their new Pro Camera App, BEASTCAM.
Beastgrip: Gear Made for the Mobile Content Creator
If you're unfamiliar with the brand, Beastgrip is a name you should know and love. Founded in 2012 by Vadym Chalenko, the brand initially launched via a Kickstarter campaign for the original 3D-printed Beastgrip.
The Kickstarter campaign got funded in just under nine days, and Beastgrip officially became a contender in the world of mobile photos and videos.
CEO and founder Vadym Chalenko originally started the company with a dream of creating the world's best universal lens adapter and smartphone rig. After launching Beastgrip, he listened to the feedback of campaign contributors and spent over a year fine-tuning his product.
Another Kickstarter campaign was launched in 2015 when Beastgrip introduced the Beastgrip Pro. This campaign was wildly successful and got fully funded in less than 24 hours. They also exceeded the goal contribution amount by over 300%.
Despite their current success, Beastgrip remains dedicated to the quality of their products. The Beastgrip Pro was not only designed in their local office in Des Plaines, Illinois, but continues to be assembled entirely by hand there.
They also stand by their products and offer a 1-year warranty on every Beastgrip product. Their team of experts is always available to answer any question or address any concerns you may have about any of their products.
Though they initially launched with just a few products, Beastgrip has since expanded their offerings to include the Beastcage, Beastgrip Rig, and even the Pro-Series Kenko 0.75x Wide Angle Lens. Obviously, their marketing strategy is becoming more aggressive.
Whether you're considering a new wide-angle lens, or are searching for the rig of your dreams, Beastgrip is a brand you should definitely consider. Their products are not only professional DSLR camera quality, but they're reasonably priced as well.
We've gathered a list of just a few of the latest and greatest offerings from Beastgrip, so enjoy that shopping spree you're about to go on!
One of Beastgrip's signature items, the Beastcage, is like a phone case on steroids. The Beastcage's construction features anodized aluminum, which is both lightweight and durable. This product is the beginning of your mobile photography rig, so pay attention.
You'll have access to all of your phone's buttons, microphones, speakers, and ports, but you'll also have the ability to mount all of your favorite accessories.
Priced at just $139.00, the Beastcage snaps quickly and easily onto your iPhone 11, 11 Pro, or 11 Pro Max. No tools required. If you need to remove your phone for any reason, you'll be able to free it in mere seconds.
Whether you prefer Beastgrip or Moment lenses, the Beastcage is compatible. The Beastcage features built-in ¼" -20 accessory mounts and a single cold shoe mount. It also has two neck strap mounts so you can keep your smartphone close by.
The Beastcage also has mechanical buttons to provide access to both your power and volume buttons. The cutouts around the power port, microphones, and speakers are oversized to ensure that nothing gets in your way.
One of Beastgrip's most popular lenses is the Pro-Series Kenko 0.75x Wide Angle Lens. The lens features a design optimized to work with high-resolution smartphone cameras that are capable of recording video at up to 4k.
This powerful lens provides a 25% wider field of view than your average smartphone camera lens. Your target audience will like that "zoomed-out" feel – the one you got without sacrificing the quality of your photo. It has been designed to be used with smartphones with a 28mm equivalent focal length or greater.
Check out our Guide to 2020s Best Clip On Lenses for some less expensive options.
The 37mm rear threading is perfect for attaching the lens to the compatible Beastcage but sadly is not compatible with any Moment cases. The Pro-Series Wide Angle Lens costs $169.99, but the price is well worth the professional quality images and minimized distortion and chromatic aberrations.
The Beastclamp is ideal for mobile creators looking for a single-handed rig. It is universally adaptable, so no matter what type of phone you have, the Beastclamp will make sure it's secure. It comfortably fits smartphones between 54mm and 92mm wide.
The nonslip rubber pattern will securely hold your smartphone, with or without a case. Though the rubber holds well, it's soft enough not to damage your precious device. The clamp itself is mad durable and lightweight anodized aluminum, so carrying your equipment won't be a back-breaking endeavor.
With the single grip handle, you'll be able to attach any accessory you need to create the type of content about which you dream. Whether that's a microphone or LED lights, you'll be able to comfortably hold all of your equipment with just one hand. The Beastclamp includes five built-in ¼" -20 accessory mounts spread across the top, bottom, and sides of the grip. Cold shoe mounts are also available on the top and bottom.
At just $59.99, the Beastclamp is ideal for beginner and experienced mobile journalists, filmmakers, and social media influencers. This is the perfect minimalist solution for any creator, but it won't break the bank.
If you love the idea of the Beastclamp but would prefer a two-handed rig, the Beastclamp Rig is precisely what you're looking for. It has all the best features of the original Beastclamp, but with added stability.
Like the original Beastclamp, the Rig is universally compatible and will fit both Android and iPhone devices between 54mm and 92mm. It will securely hold your smartphone, regardless of whether it has a protective case on or not.
The Beastclamp rig is also made of anodized aluminum, which means it won't weigh you down and you won't need to worry about replacing it for a very long time.
The accessory extension bar features two CH-50 handles, two cold shoe mounts, and five built-in ¼" -20 accessory mounts. Whether you plan on using the rig with a tripod, microphone, or lighting, you'll be able to securely attach whatever you need directly to the rig.
The Beastclamp Rig is priced at just $119.99. At this price, it's unlikely you'd be able to find a better, more adaptable rig. The ability to customize the Beastclamp Rig to suit your needs is what makes it stand out among the competition.