Do you want the power of Photoshop on your phone, but just can't the ideal apps for editing photos?
Well, good on you for looking. We've got the best apps for editing photos so that your nightmare can officially end.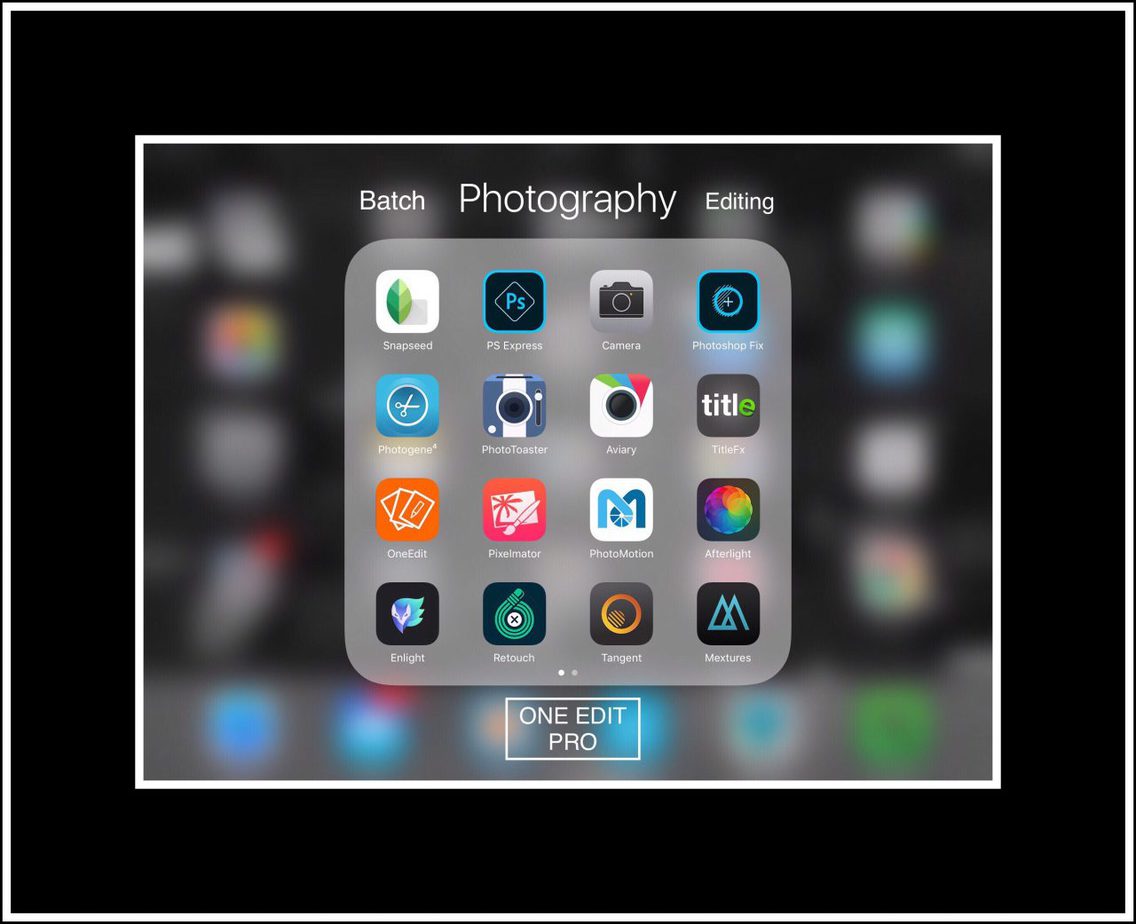 Sometimes the world of technology can be confusing, what with its jargon and specialized knowledge, but it doesn't have to be. At Photos with Phones, we aim to cut through the b.s. to provide you with easy answers.
So, without further ado, here are the best apps for editing photos. Because, hey, we get it – Apple and Google's in-phone editing just isn't up to your high-quality standards!
The Best Apps for Editing Photos
Before you get into the best apps for editing your photos you probably should check out how to take higher quality photos in the first place.
We recommend checking out some guides, or if you know your photography skills are up-to-snuff then maybe check out some photo-taking apps for taking Instagram worthy pics.
A new clip-on lens to go with some apps for editing photos could be a game changer too!
Snapseed (free)
A wonderful cost-effective blend of the needs of both amateur and professional photographers needs that was made from the very beginning for mobile use.
This means that all your adjustments for exposure, contrast, and highlights are controlled by the left and right swipes in the traditional grid-like manner. Totally and completely easy to use.
While there are loads of editing possibilities, their options for quick adjustments are top notch. Want to go from snapping a photo to posting it in a pinch? Then, Snapseed is definitely for you.
And, don't worry about losing the original photo with the app. If you don't like how it turned out, then you have the unaltered original!
Also, the spot removal brush is great for perfectionists and high-quality photographers alike. It allows you to clean up the minor blemishes in your photo. Oh, and it's totally intuitive!
VSCO (free)
Pretty much the pinnacle of free photo-editing software, VSCO has been one of the best apps for editing photos for quite a while.
Oh, and they do video-editing too! They're absolutely one of the best apps for editing photos.
From the very beginning, VSCO has sought to emulate film-photography. As a result, their presets and the like are wayyy vintage. If you're into that sort of thing, then VSCO is definitely right up your alley.
If you're not into vintage, then VSCO may still have something you're looking for.
Just take their word for it…
"easy-to-use editing tools, a vast range of stylish film-like presets, and social features that connect us with fellow photographers"
SuperImpose X ($4.99)
Are you into off-the-wall editing? Want to combine pictures, invert colors, and just blow people's minds with your cutting-edge ideas?
If you even thought about answering yes to any of these questions, then you have to check out Superimpose X.
There are options for light wraps, for focusing/defocusing, for masking, for blending, and for warping. And that my friends, is just scratching the surface.
This one is a game changer, so push the envelope with your choices in apps for editing photos with Superimpose X!
Adobe Lightroom CC (free)
So, you like Adobe Photoshop and Lightroom on your desktop, but you're unsure whether all that they do can transfer to your mobile phone.
It's changing how other apps for editing photos operate. Prepare to be blown away.
Adobe Lightroom CC utilizes single touch capability to adjust tone, color, exposure, and contrast so that editing your photos is easier than ever before.
They do offer a premium version if you're looking for a little more out of the app. Do try the lite-version first though, as it's far and away one of the best apps for editing photos!
Lens Distortions (free)
"Some of the Light Hits are so subtle but add such a massive improvement to photos. I love that they don't necessarily scream "Presets!" but feel more natural in that you would never know it was added in post." – Peter McKinnon
If Peter McKinnon is all in on Lens Distortions, then we are too.
We tried it out just to be sure, and it definitely lives up to the hype. If you're looking for one of the best apps for editing photos to take your photos to the next level, here is your ticket.
A couple of in-app purchases give you the chance to spice your photos up a little more, but we're pretty sure you won't need them.
Afterlight 2 ($2.99)
Every photo-editing app allows for similar edits to be made, so any way you can do something different is an opportunity not to be taken lightly.
Afterlight 2 does just that.
Options for double-exposure, color shifting, and dust effects are some edits that these other apps just don't give.
Yea, Afterlight 2 does have to be purchased(as most of the best apps for editing photos do…), but there are new free features added monthly. With only one payment needed and all the new stuff being free make Afterlight 2 another one of the best apps for editing photos.
Mextures ($1.99)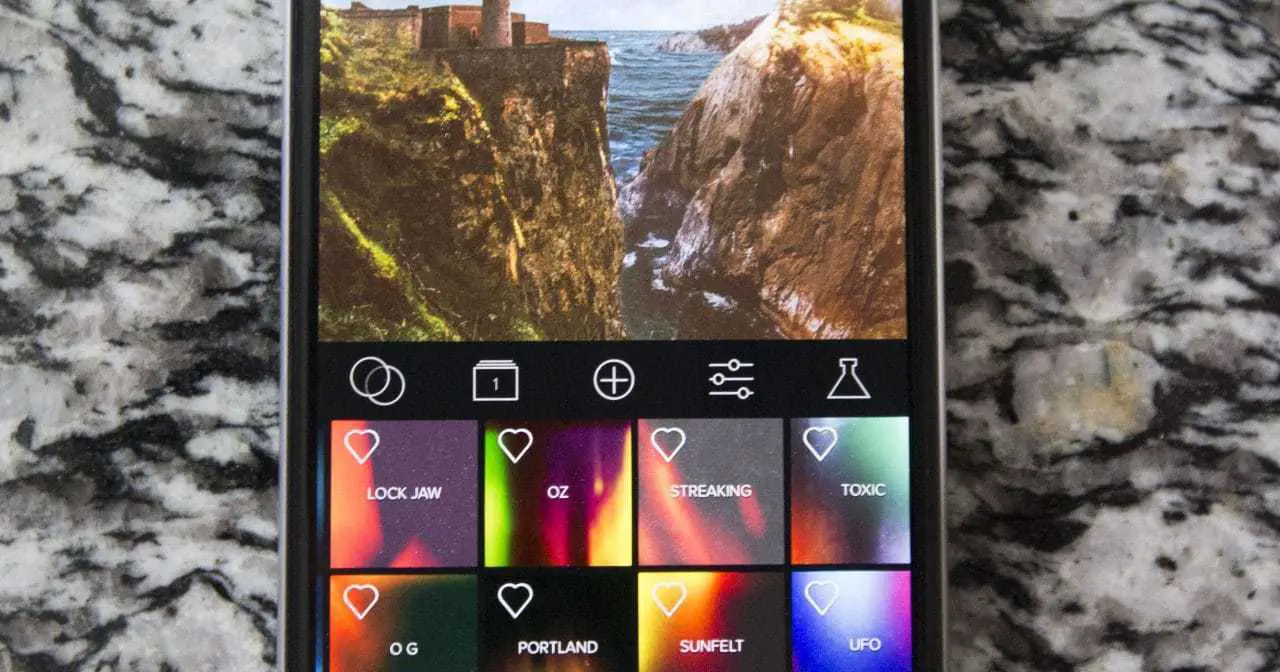 Looking for high-quality presets?
Mexture is where your search ends.
According to them, they give you the option to add "analog light leaks, hand-made artifacts, element textures, dusty vintage film scans, tasteful grunge, and perfectly tuned gradients."
Oh, and you can add as many or as few as you like.
So, you may have to pay for the app and some in-app purchases…at the end of the day, if your photos are better, then isn't it worth it?
Enlight ($3.99)
4.8 stars with over 6.5 thousand reviews on the App Store – you better believe we're gung-ho over Enlight!
Great for graphic artists and designers because you can superimpose and double-expose photos to your heart's content.
Oh, and they won Apple's Design Award for 2017 and their Best App Award for 2015 in the UK, Australia, Germany, Canada, France, Russia, China, and India…
If that doesn't convince you to at least give Enlight a try, then there's probably something wrong with you (just kidding, but seriously go download it)…
TouchRetouch ($1.99)
TouchRetouch is gaining serious traction in the phone-photography world. 4.8 stars on the App Store is almost unthinkable. While ToughRetouch is only available for IOS devices, it's too good not to share.
Do you have a photo which would be perfect but for that damn kid that stumbled into your shot? With this game-changing app, the problem is a thing of the past. With a few clicks and drags, that kid is outta there!
While maybe not as useful of a tool, their handoff tool allows you to go from editing on your phone to editing on your Mac. Now that can be an invaluable tool.